DUCHAMP: WEST GERMANY
CODDIWOMPLE
SECRET CORNERS
Tales on favourite spots by our network of fem人le musicians
A very special place to me is West Germany. Not the former State, but a Berlin music venue, one of those hidden somewhere, without any sign outside to point it out. During my very first trip to Berlin, I had the feeling a lot of my experience in the city was that: you never know what was behind the corner and where you would end up to. Should not life be a bit like that?

First impression. Must be back in 2010. I had just moved to Berlin, and shortly after I had met Will Gresson, with whom I started the band, Fausto Maijstral. We first bounded on being super big fans of Roy Montgomery. Will called me up to ask me to go to see Parenthetical Girls, in a place called West Germany. The place wasn't googleable. No results. We agreed to meet somewhere nearby. We went with a friend of his who was there. Then I understood, you must know someone who had already been there to tell you where this place is.

Year later. I saw in West Germany many shows. I saw an incredible, fragile, yet fierce solo set of Arto Linsday. I saw The Oh Sees. The quality of the shows is astonishing. The place is…well, peculiar. Later I discovered it was a dental clinic in the past. It is full of tiles, still. There are almost no chairs, this place is truly devoted to music and not (much) to chats.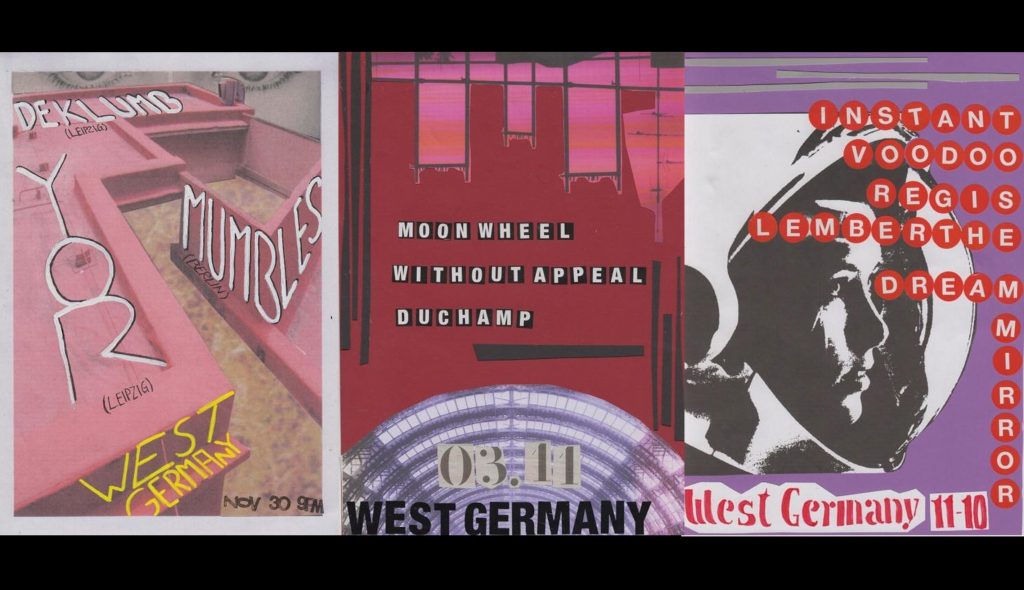 A little time later: I pass on the other side. In Berlin more than somewhere else, I see how the barrier between a venue and the audience just crumble, to make shows a real collective experience, musicians, organizers and audiences keep shifting their roles. To me it is the best way to experience music, by including, engaging, making people think what other obstacles are to be eliminated. It is a big taking care of each other's.

Passing on the other side is what happened to me and my friend Alice Cannava' (from Occulto magazine), when we started our own very adventurous music and art festival, called Occultofest. Although we were newcomers, living in Berlin for only a couple of years, they let us do the second edition of the festival in West Germany: Occulto fest 2013 with Nadja, Sun Worship and Fausto Maijstral in the line-up. The first song my band Fausto Maijstral played on that set is also the first song on our debut album.

In the years, Stephan, who runs the place, has had a good trust both in Alice and myself, and I have really started to do gigs there regularly, almost once a month. I feel lucky that I can present the music that I love in a such a special venue. We have also thrown a party for the 10 years anniversary of the label Boring Machines. At that time, my solo album as Duchamp for BM ("Nar") had been out since a couple of years, and I had just finished my PhD thesis.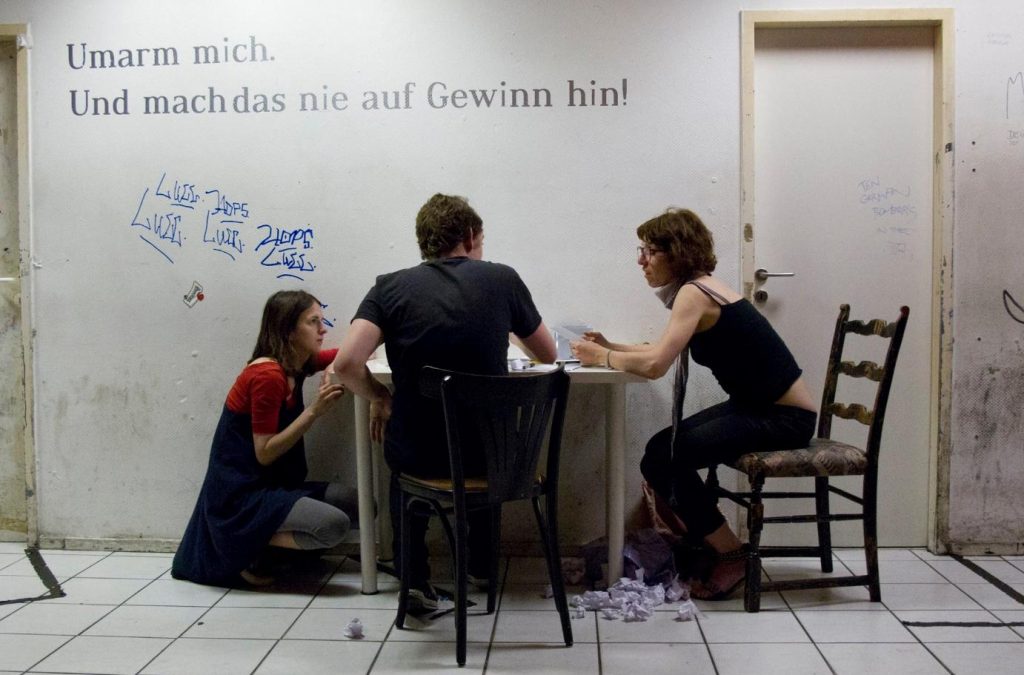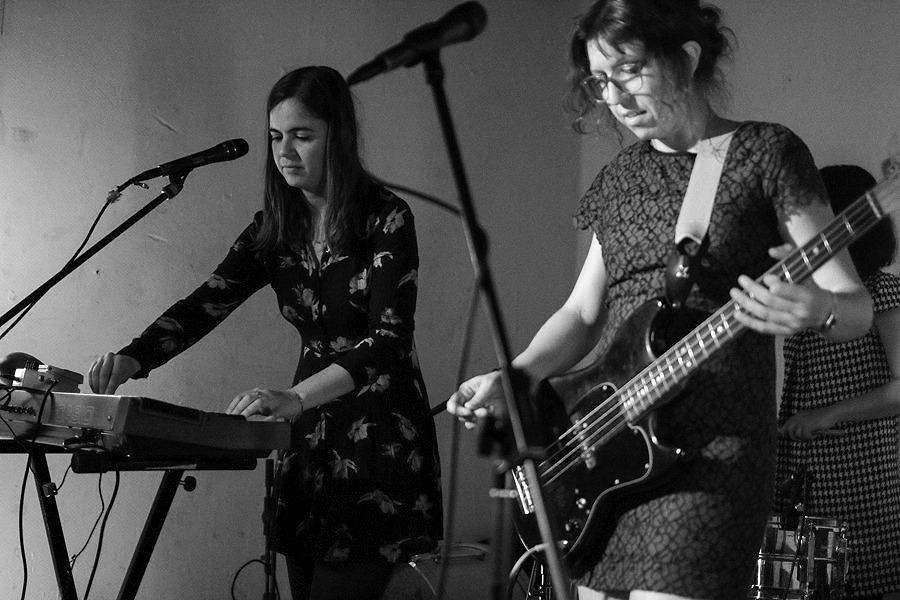 More forward in time. Paul Labreque starts working there as sound technician. My friend Davide recognizes him as part of Sunburn head of the man while djing one of his songs. At that time, I was without a job. It was truly one of the hardest things for me. Keep applying, no finding. I felt sad and infuriated most of the time, as for the Agentur für Arbeit it will always be your fault if you don't find a work.
Paul and Hannah, who worked at the bar, discretely kept proposing me some gigs there. I sometimes worked at the bar, sometimes at the door. They had no idea how much this meant for me. It's not because of the money, it's about understanding that people think about what you might need. If it had not been for music, my friends, and people that showed me they loved me anyway, I could have not gone through that time.

2017: I read that Roy Montgomery is playing in Europe. I contact him to ask if he wanted a gig in Berlin. I start to organize it. I am so triumphant! I am organizing a gig for my favourite guitar player; I am recently married and also, I am doing an important qualification at university
I discover that the final exam at university is the same day of Roy's gig. Tragedy! Then it is a bit like in Frank Capra's "It's a wonderful life": each of my friend does something for this to happen. Some go to pick up Roy at the airport, someone brings him to the venue, some of my friends work at the door, and me, I land just in time to arrive and see his set. All my friends are there, Roy's set is unbelievable, and some people come to tell me thanks for making this happen. I keep this as one of the most amazing things that have ever happened to me.

I kept organizing gigs until 2020. The last one is Purple Pilgrim's one, with Fausto Maijstral. Probably Fausto's best set ever. Then, the pandemic happened. I was very afraid that West Germany could not survive the wave of lockdowns, restrictions and economic crisis. But somehow it did.
I was so afraid that I have waited until some weeks ago before entering there again. I stumbled at the end of a jam-packed show. Sweat on the floor, all windows open, people ecstatic and exhausted. It was all as I remembered; nothing had changed.
I said hallo to the venue's crew, and they told me that they have missed me, and that I am always welcomed. It is nice to have a place that you can almost call second home.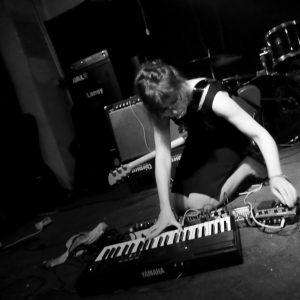 DuChamp is an Italian scientist, musician and curator based in Berlin, religiously devoted to drone. She released albums for Boring Machines ("Nar"), Idiosyncratics ("Sculpture"), Full Body Massage ("A Blazing World"). Since 2017, aside baritone guitar and keys, DuChamp has incorporated real field recordings in her music, related to her personal memory, into her drone compositions, by adding layers of sounds and noise in attempt to recreate some kind of apophonias.
DuChamp is also part of the drone duo Fausto Maijstral, and of the electronic-psych project Instant Voodoo. She is also part of the girl band with attitude Brabrabra, she is the guitar player of the Berlin trio Pieuvre, and she is the (sweet) half of the tape label Kitchen Leg records, for whom she published her solo funk album as SuperCheri.