ELODIE LE NEINDRE: NOTES ON BRAILLE SATELLITE FESTIVAL (28-31 JULY 2022)
CODDIWOMPLE
SECRET CORNERS
Tales on favourite spots by our network of fem人le musicians
ELODIE LE NEINDRE
NOTES ON BRAILLE SATELLITE
FESTIVAL (28-31 JULY 2022)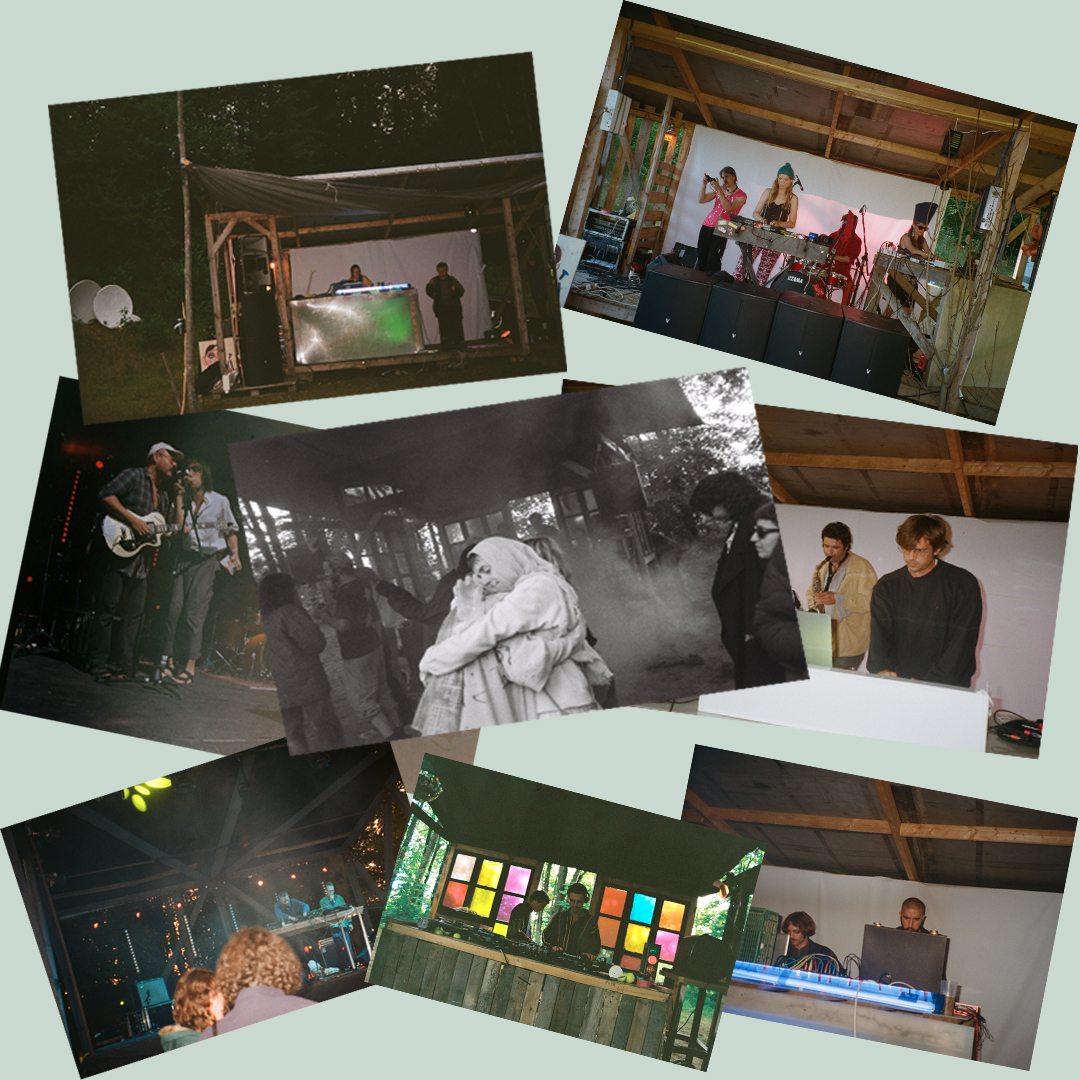 I went there for the first time in 2019 and after three years of pandemic, the festival could take place again this year for its 4th edition.
After various changes and experimentations of locations and names, the festival has settled for a few years in the so-called " Mushroom Manor Park " in the Lithunian countryside, in the vicinity of Žemeina, which is accessible by a one hour train ride from Vilnius.

With a strong focus on a DIY mindset as a guiding principle, the self-funded festival is made possible by a team of hard working dedicated volunteers and music lovers and annually gathers a constellation of local underground music scenes from Lithuania, Germany, Italy, France, Belgium, Spain, Portugal, the UK, Switzerland, delivering you one of the most exciting and groundbreaking musical experience in our present days.
Even though this year its duration expanded to four days instead of three, it was still difficult not to miss any of the great acts allocated into the three different stages.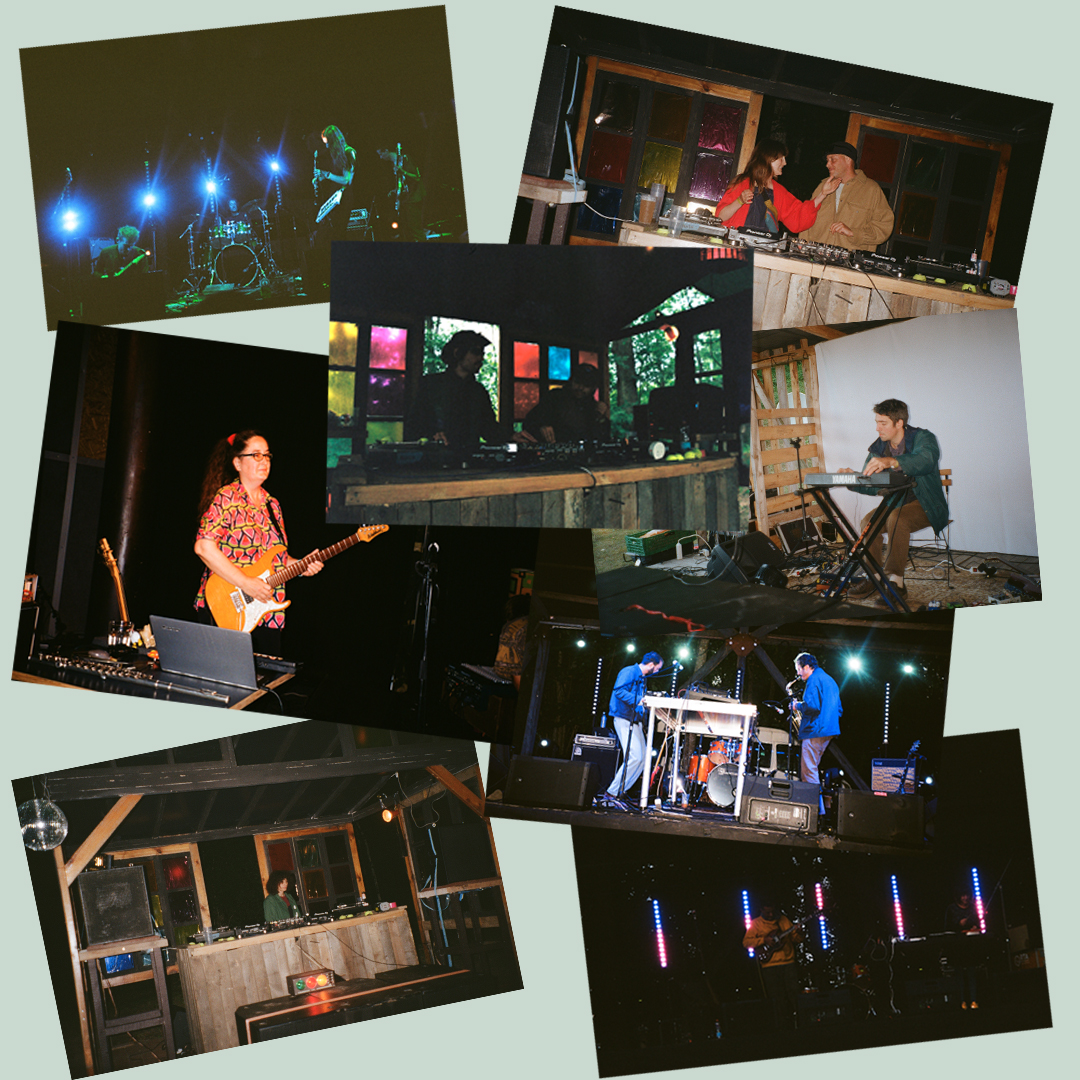 Curated and created by the Octatanz duo, Oscar der Winzige and Matas Aerobica, who share a passion for relatively obscure music, this year line-up highlights comprised the new formation of legendary Portuguese band Telectu, New Orleans band Quintron and Miss Pussycat, hairy masked quartet Why the Eye?, post rock quatuor Société Étrange, free jazz ensemble Markus Breuss and the Baltic Connection, Spanish cellist Fredi Alberti, one-woman band Eli Gras, Andalusian multi-instrumentalist Severine Beata, UK modularist Known Ocean, German dandy star Chris Imler, Italian composer Francesco Cavaliere… amongst other acts such as Lext Nevel and the Choise Naser, Andra Ljos, Umarell & Zdaura, Quanta Qualia, Zad Kokar, Miradasvacas, FlussPluss, Steve Pepe, 7696 Miles, Umbráfono, to name only a few.
Over the years the festival has created space for showcasing artists gravitating between the more influential and the complete outsider spectrum, who have all developed their own creative voice in very unique and unconventional ways, sharing an authentic attitude in their artistic expression.

Conceived and experienced as an annual celebration of creative freedom, an excursion into adventurous music and a collective immersion into blissfulness, Braille Satellite has also been linked to the former venue Empty Brain Resort in Vilnius, Sucked Orange Gallery in Berlin, as well as the online radio Musikii and a music label.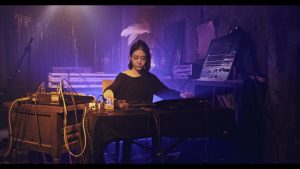 Elodie Le Neindre is a French artist living between Paris and Berlin. She makes music under the moniker Lagno and dj as Autre Gonzesse.