HEEJIN JANG: WITH ABSENCE WITHOUT PRESENCE
CODDIWOMPLE
SECRET CORNERS
Tales on favourite spots by our network of fem人le musicians
HEEJIN JANG
WITH ABSENCE WITHOUT PRESENCE
Your absences are still with us as sound.
We replay you in the endless loop.

At the very narrow alley in Itaewon in Seoul, Korea, in the mass of crowd, people crushed and died in silence.
More silence is forced as the government wants to cover up the disaster in denial.
In this video, I break the pressure with one of my loudest pieces, leaving the laptop until the noise ends.
Colliding with the noise, the silence breaks into the pieces of the absence that evoke the presences of the victims of October 29th, 2022.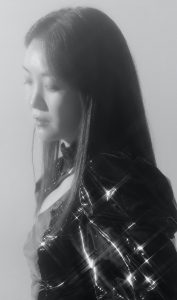 Heejin Jang is a multidisciplinary artist based in Seoul. Jang has lived, exhibited, and performed around the globe. In her live sound performance, Heejin presents a set of improvised computer music. She arranges and synthesizes sonic spaces that draw from the everyday and the trivial, re-forming them into phenomenal situations of meditation or digitally induced panic. Distorting ambient, field recordings, and sound samples from the Internet, Jang creates a reverberating force that gets one lost in the echoes of invisible itineraries to the outer world.