J. ZUNZ : THE CAR OF PILI
CODDIWOMPLE
SECRET CORNERS
Tales on favourite spots by our network of femxle musicians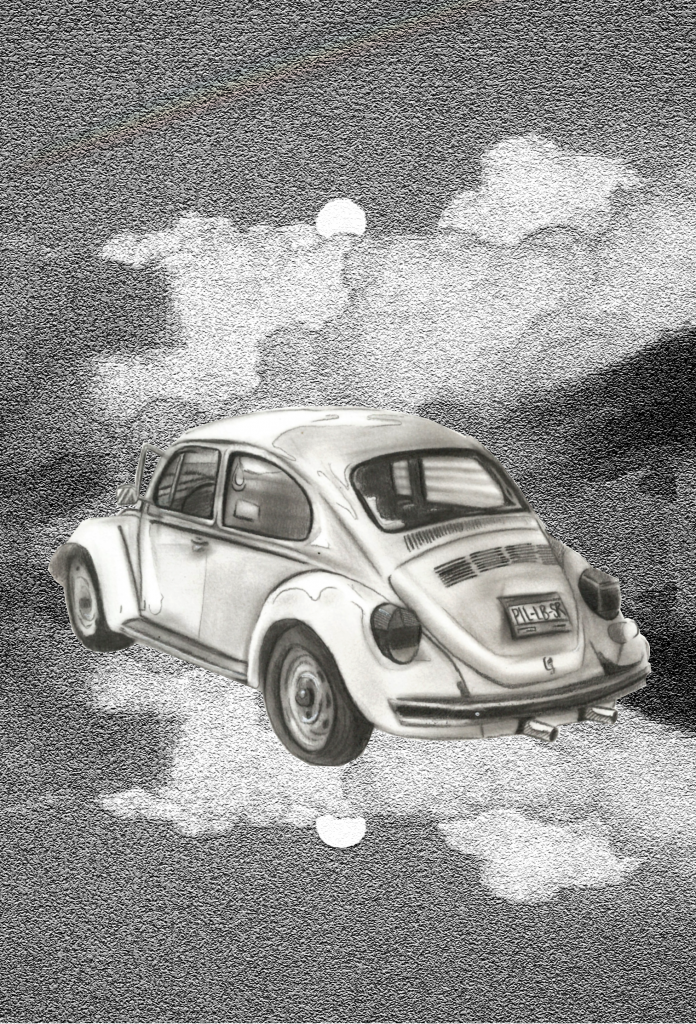 I formed my first band with my girlfriend Pili in college. We were both studying Philosophy. She had dropped out from design school before I met her. She was 4 years older than me. She lived in San Francisco for a while, and London also. She fell in love there, but nothing really happened with that British guy. She had never had a boyfriend when I met her, me neither. We connected because we didn't want one. Her father was a painter and a college professor. She dressed herself like a piece of art. She introduced me to underground music. We rehearsed at her house every Sunday. We both were playing guitars. We decorated the rehearsal room and put some glitter on the wall.


One day, we were both in a weird mood. Maybe angry and tired. We started improvising. I played one chord endlessly, Pili started to play some kind of anti-solo. By the end of the song we started making some noise and feedback. After the rehearsal we were calm, just laughing and talking. She gave me a ride home. I looked at the backseat and I saw my guitar sitting there and I just felt pure bliss. We shared this incredible little world led by us, we were in full control inside of a moving car.

Since the turn of the decade, Lorena Quintanilla has made a name for herself as one half (guitarist/vocalist) of Guadalajara, Mexico's Lorelle Meets The Obsolete, an incredible psych and shoegaze band with a reputation for exceptional live shows and a catalog of equally impressive albums to match. Since 2017 Quintanilla has also been focusing on her solo project, J. Zunz. In her hypnotic albums, she trades in the dense swirls of Lorelle Meets The Obsolete's shoegaze for an experimental post-punk sound, thick with atmosphere, stinging synths, cold repetition, and haunting melodies. "Hibiscus", her latest album is out now via Rocket Recordings and Commando Vanessa.