MICHIKO OGAWA: REHBERGE, BERLIN | SUMMER 2023
CODDIWOMPLE
SECRET CORNERS
Tales on favourite spots by our network of fem人le musicians
MICHIKO OGAWA
REHBERGE, BERLIN | SUMMER 2023

Berlin is a city with a very complex historical and cultural dimension. It seems to be a place of constant destruction and renewal, relying on so-called manpower. At the same time, it often seems to be a place where the natural side of the city is somewhat lacking. Of course, there is plenty of greenery for people to relax in, but compared to the overwhelming scale of California's open wilderness, or the density of Japan's nature which seems to swallow you whole, Berlin's nature feels to me a little like a box garden.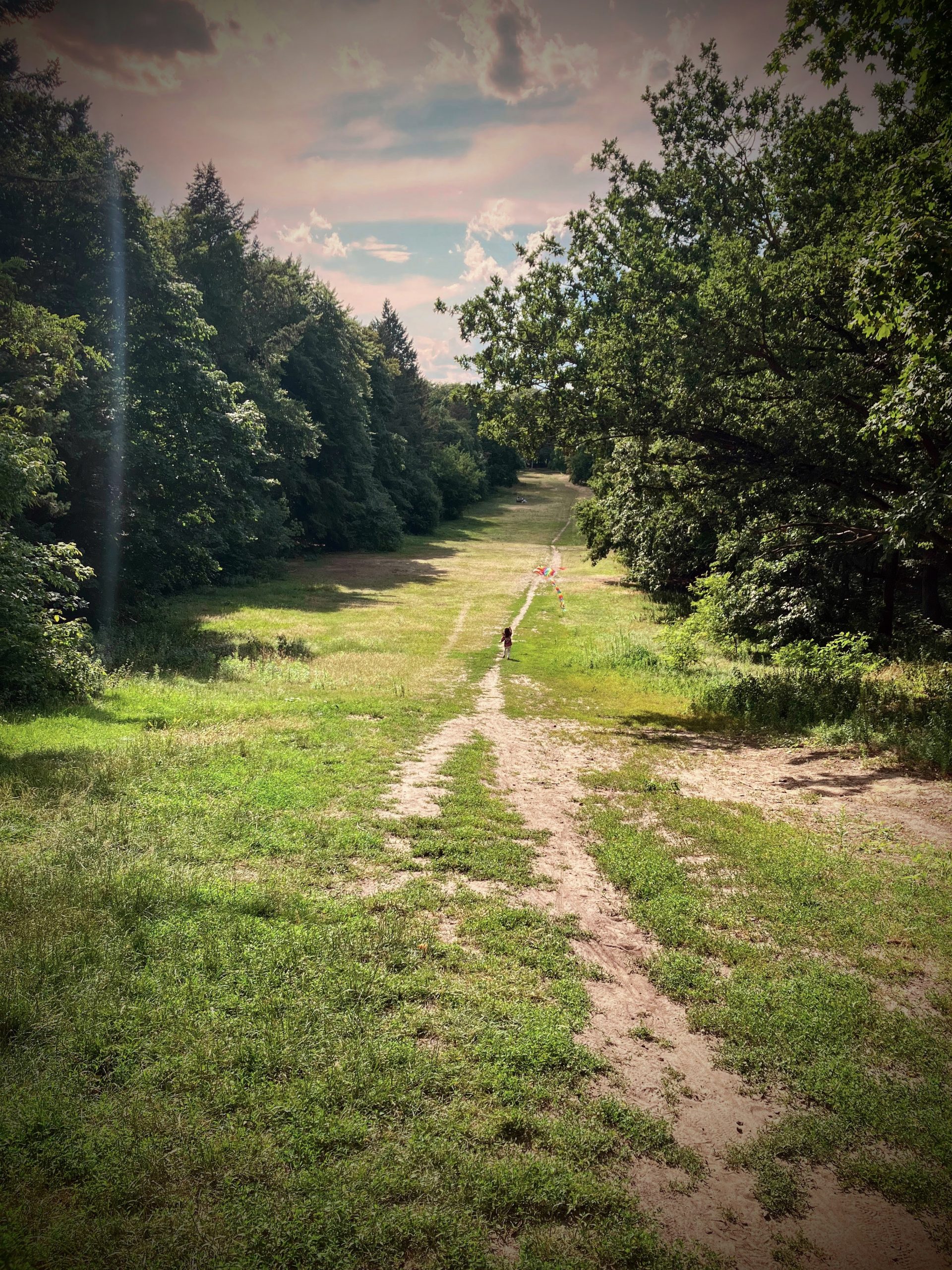 Volkspark Rehberge is located in the northwest of Berlin, a three-minute walk from our apartment. The park was laid out between 1922 and 1929. It covers an area of about 78 hectares. Together with the neighbouring Goethepark to the south-east it covers about 115 hectares. Lake Plötzensee and the surrounding green spaces border on the south-west. As well as walking and cycling paths and sunbathing lawns, Volkspark Rehberge has an animal menagerie, playgrounds, a toboggan run with a 20-metre drop, a sports field, a restaurant and an open-air theatre. What I like most about this park is that I only see local people. It is very quiet. 

Since we moved to Berlin in the early spring of 2019, when it was still cold, our lives have taken some unexpected turns. In some ways, our lives have worked out exactly as we had imagined. This summer in Berlin has been marked by a series of strange, un-European weather conditions. It was humid, like a subtropical climate, with frequent storms. At the end of June, our summer holiday plans were all but cancelled when my partner Sam was diagnosed with lymphoma (diagnosed in August and currently undergoing chemotherapy). In the six weeks leading up to Sam's diagnosis, we focused on keeping our spirits up and, with a young daughter to look after, making our daily lives as normal as possible. In preparation for Sam's upcoming treatment, we made it a routine to walk through Rehberge every day.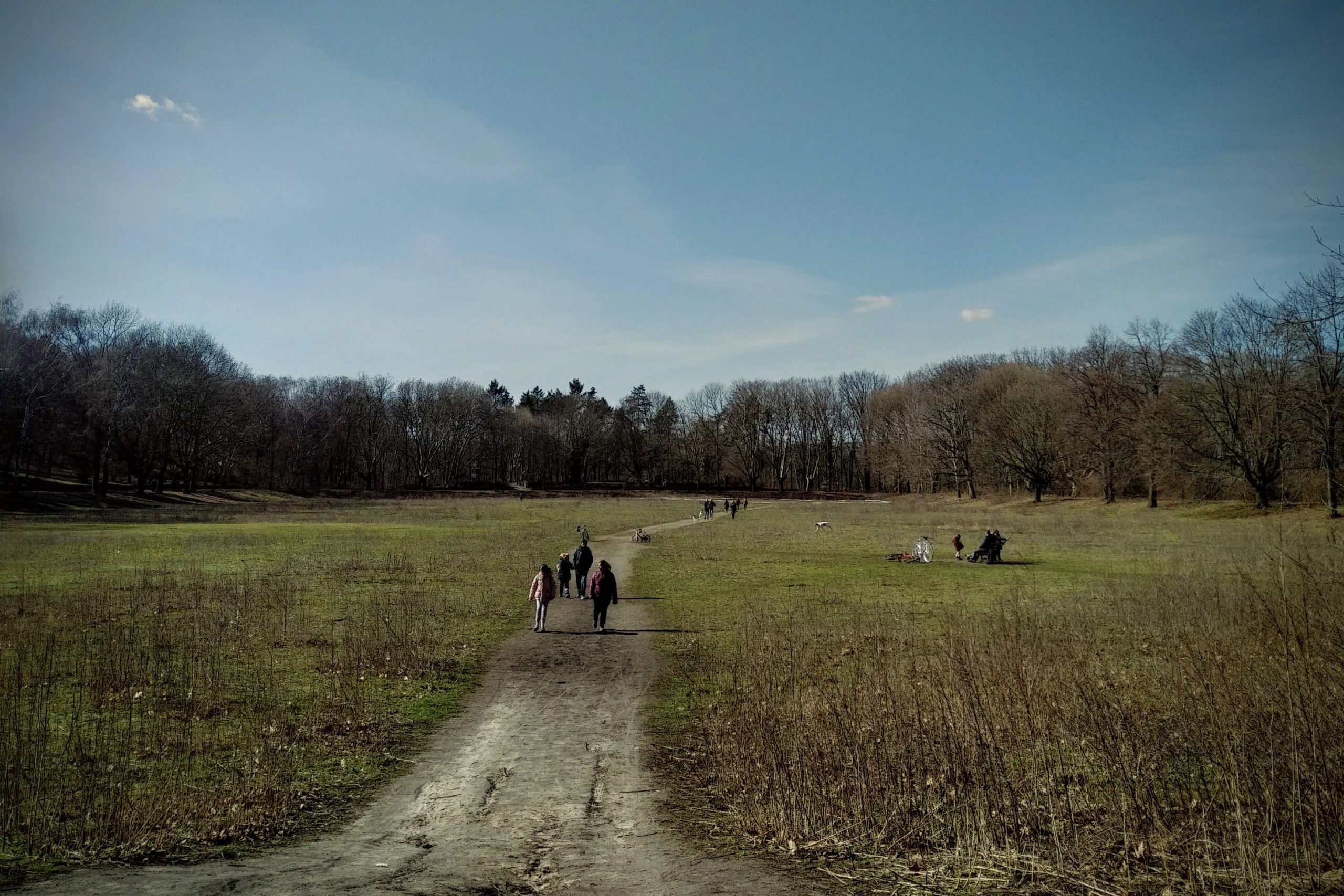 In the centre of the park is a large, tub-shaped sunken meadow. I imagine it used to be a pond or lake where people went swimming and boating in the summer and skating in the winter, but I don't know the truth. Now it is just an empty field with a narrow path down the middle. On sunny summer afternoons, insects buzz around here. As I listen to the chirping of the insects, trying not to miss their chance to reproduce before the end of the summer, everything that has happened since I came to Berlin, my dreams and fears for the future, seem to fade a little and, like perspective, my inner self comes into focus. In a time of mixed feelings of fear, as if the reality before me is falling apart, and a clinging desire to believe in the future, this place has indeed become a part of my everyday life.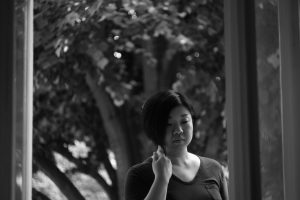 Michiko Ogawa (Michiko O) is specializing in the clarinets. Born and raised in Tokyo, Japan, she performs not only classical repertoire but also contemporary and experimental music, including free improvisation and film soundtrack work.
Recently she has also performed with organ and 'sho' (Japanese bamboo organ).
She has been one of the core members of collectively oriented Harmonic Space Orchestra in Berlin since 2019.
Since 2014, she has been researching on the film music of Teiji Ito and she is currently working on his biography.