SARMEN ALMOND: … AND KEEP WALKING…
CODDIWOMPLE
SECRET CORNERS
Tales on favourite spots by our network of fem人le musicians
SARMEN ALMOND
… AND KEEP WALKING…
I was there, in front of the Cathedral of Santiago de Compostela with tears in my eyes … how did I get here? I was healthy. My whole body had healed. No pain in my knee, no doubts about the near future … of course … Ghosts came back some time later … but that "is another story".

I lived in London for about a year. I used to work in a museum, several museums… standing for about 12 hours in one place… until my right knee collapsed. I walked poorly, limping on crutches for many months… until Wanda, a beautiful acupuncturist woman saved me.
We didn't really know what it was… nothing broken… nothing showed up on the X-rays… after some months I felt better (about 80% complete) and it was time to go to work in the south of France… a little transition before going "somewhere" after the summer.I finished those months exhausted and I did not know what was next. Where to move and how to continue living with my aching body… that was my main concern. My body, my instrument.
I heard about this place during my stay in London. A good-looking friend told me about it during a random conversation… "if you feel that you need to make a decision… do the Camino de Santiago"
Well… this thought came back to me while working at Thoiras France… I was a bit heartbroken and about to collapse mentally and physically… I did a quick research on it, I took my zoom recorder, bought a pair of walking shoes, my "first real camera" and said au revoir to everyone. I took a train to Saint Jean Pied de Port.
Here the adventure began. This small town, in the French Pyrenees, the atmosphere was friendly and blue and yellow colors shone in every corner. First round 24 km towards Spain, Roncesvalles… If I could do the first day… it meant I could do it all. I expected a long journey, 800 km, enough meters to think about the near future.
I decided to do some recording every day in the morning. I used to get up around 6AM and as soon as I left the shelter, I began to follow the signals and record the time, the weather, the landscape. . . Listening to my feet on the ground, my heart beating… listening the wind, the darkness, my interior and the environment.
I guess the most amazing experience was listening, seriously, the silence, non-existent…
Some days 20km, after a week 30km and then 40 km per day. I was not a slave to the internet, it was 2012! I hardly had a "non-smart" cell phone. Shorts, leggings, walking shoes, sandals, two T-shirts, a camera, a recorder and a notebook were my passengers. Really focused on what was around me and in front of me.
Those great open spaces with mountains, harvest fields and many, many cows … goats, sheep, birds, insects.. the sound of the sun burning my face during 27 days. The hum of my own thoughts.
Every day was a new path. And my ears and my eyes could reach further. I rubbed arnica on my ankle and knee every morning; the pain was there moving at times and allowing me to walk and feel the pains of others. Pilgrims like me looking for responses in nature, in solitude and in the gathering of strangers in the gloom of the nights.
You found new sounds and new music in every step. Small towns, massive industries in the middle of nowhere… some churches with beautiful organs… The noise of the people, the mooing of the cows talking everywhere. You could find a pilgrimage arriving to a town singing … And the next morning you and silence returned. I remember some names of the cities: Burgos, Astorga, Cebreiro, Estela, Logroño, Sarria.
Always new people around, a few familiar faces that appeared a couple of towns later… chats with strangers that were your comrades for a while. The sound of company and the waiting of the other, if necessary. Different stories pushed us to be there, finding answers and receiving more questions. Some sad events also happened, some of the caminantes suffered very serious blisters on their feet and could not go on to the end.
All those soundscapes inspired me to write and utter differently. I think my desire to connect with other beings and the search for communication with what was surrounding me grew.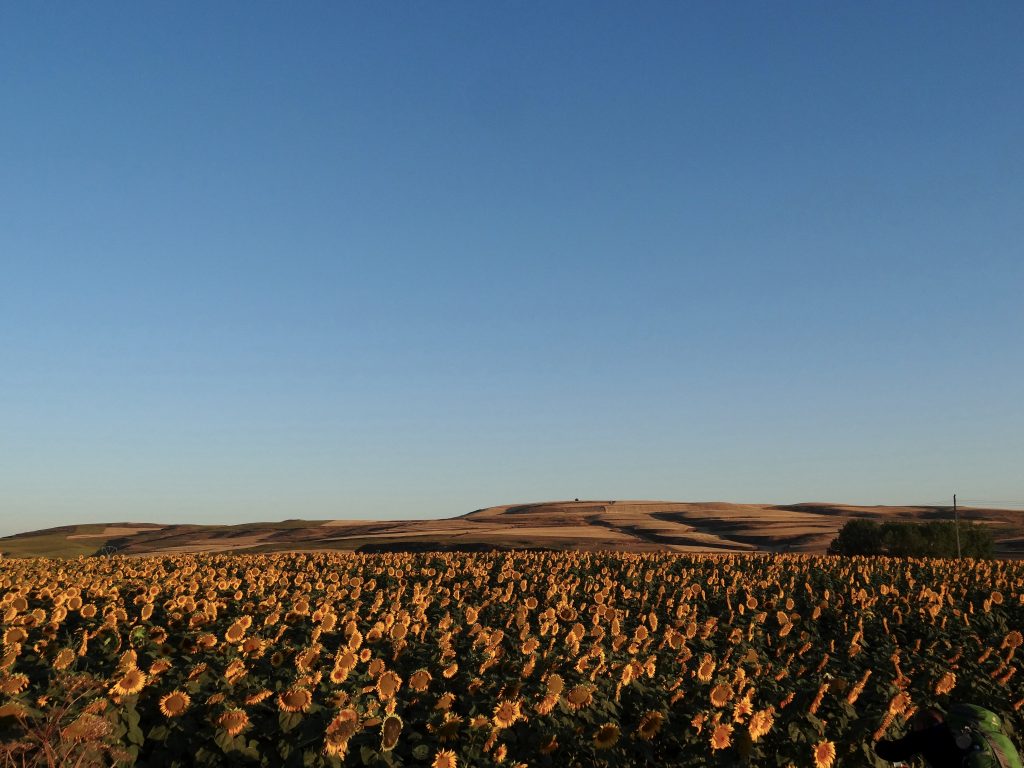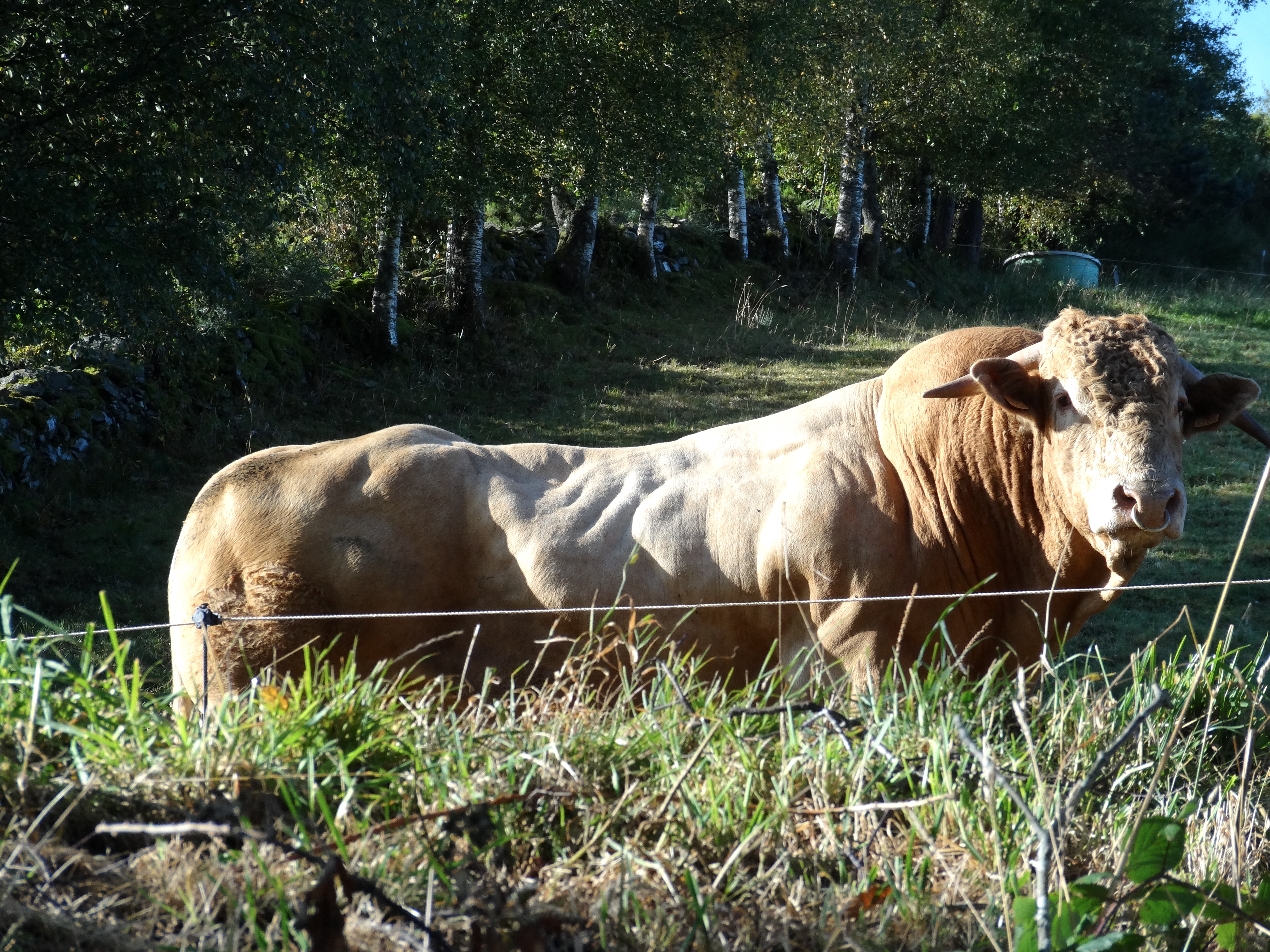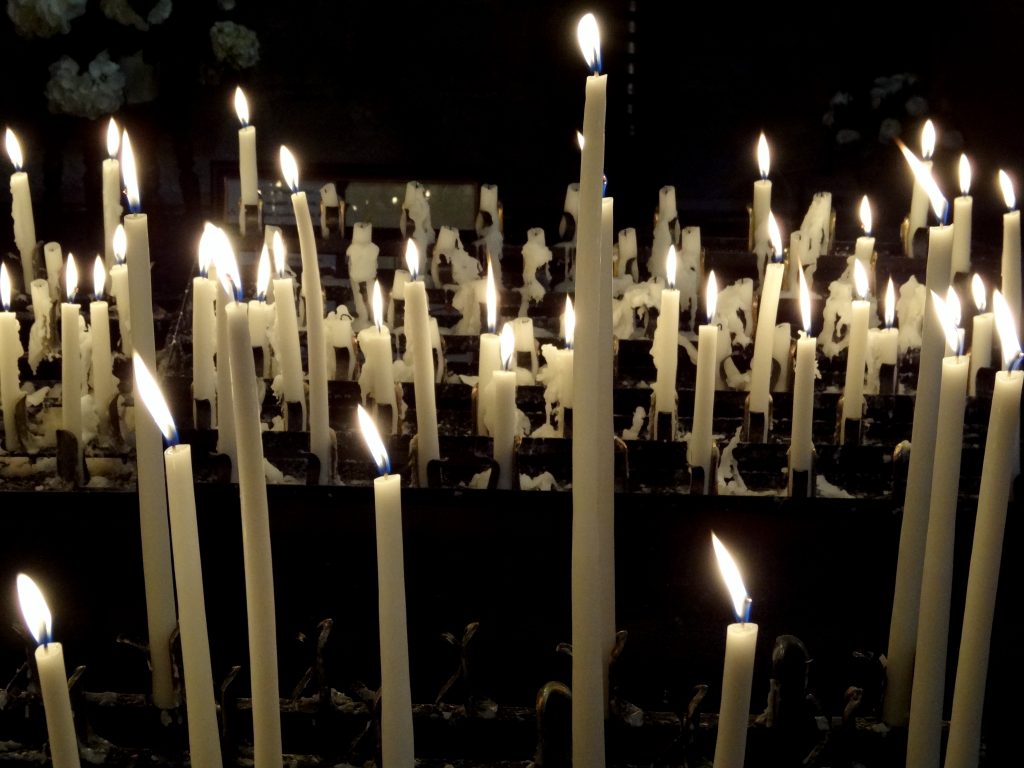 After 27 days I arrived at Santiago on September 14, 2012. About 10 camino-buddies gathered at the entrance of the city, leading to the final step. We knew we could smile and take some decisions…
I spent one night in Santiago. I was full of energy and awake. I made my last recordings during the day closing with a deep sleep.
The following morning, I continued to Finisterre with a friend. It felt strange to take a bus after a 800km walk.
Finisterre closed the trip. The sea in front of us announced that the game was over and that I had to face the real world again. My camera was full, my recorder survived and my body was ready. No pain anywhere.
We were there, in the place where the Earth ends and a new space begins.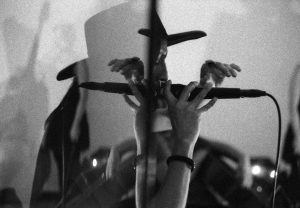 Sarmen Almond is a Mexican musician and voice performer, an intermedia artist and a voice teacher. She uses the voice and its relationship with technologies to create compositions and decomposition of the personality on stage. She's constantly chasing a quest of the infinite vocal possibilities that the human body utters as instrument as well as the reflection of these sounds in physical and imaginary spaces. Sarmen makes use of resources of free improvisation, extended vocal techniques, programming and body work. Her main projects are Alquimia Vocal (Vocal Training, Listening and Reflection) and Man In Motion (Downtempo electronic music duo).