DEEAT PALACE: FRANCE (1/2) ACTIVIST GIRLS IN PARIS
Local experimental scenes introduced by our network of femxle musicians
DEEAT PALACE
FRANCE (1/2): ACTIVIST GIRLS IN PARIS
Paris has a variety of underground scenes as the capital city is a wide-open zone where you can find anything in terms of art and music: from free parties in parks and noise acts in galleries to queer techno nights in industrial ruins and basement punk shows. Let's travel through a few city venues to meet up some of the best activist girls of the local scene.

To start off, I will mention the one cool place that has featured most of the local weirdos in the past 5 years: LA STATION. It is located at a no-man's land at the edge of northern Paris and organizes a series of festivals from June to the end of September. It gathers people from local labels, queer collectives, free radios and booking agencies. The venue also runs a free radio program called stationstation where music diggers run weekly radio programs. THI LEA LE, MARAI and MECHANICAL HEAVEN are three resident Djs who explore and broadcast mostly electronic music from avant-techno to industrial music, while LA TRAYEUSE ELECTRIQUE, MARIE LA NUIT and NASTASIA HADJADJI focus on interviewing female musicians. Additionally, you will find cool rock and electronic girl bands playing in La station such as MARY BELL, BELMONT WITCH, OKTOBER LIEBER, AMOSPHERE, BADBAD, REBEKA WARRIOR, TRYPHEME.

LYL radio is another independent radio that was originally launched in Lyon and later opened its second outlet in Paris in 2016. It brings together activists, record store owners, label founders, DJs, musicians, specialists and geeks who produce daily broadcasts. OKO DJ is one of the leaders of the project who has been praised for the eclecticism and the quality of her selections; she also runs her monthly radio show Pu$$y Nightmare dedicated to female artists only. There is also RONCE who plays mostly concret, trap and noise music and produces ASMR electronics in her program.

New forms of techno parties emerged in the last few years in Paris. They are managed by queer collectives that have strong capital bases and a super strong sense of rave. FUSION MES COUILLES, POSSESSION, LE PERIPATE and LA CULOTTEE are the wildest, taking place in secret places where hundreds of people – high and smart – queue for hours for entries. Talking about girls, DJ PARFAIT, MYAKO, SENTIMENTAL RAVE, CLARA 3000 & MILEY SERIOUS offer the most radical sets out there.
On a more experimental domain, there are two entities that are dedicated to the international noise and experimental scene: LES INSTANTS CHAVIRES and LE NON JAZZ. They gather a confidential and faithful community that surely cherish local noise musicians like MARIACHI, DEEAT PALACE, MERYLL AMPE, SAADA ABE, PRUNE BECHEAU.

Lastly, there are loads of DIY labels and crews that organize gigs in bars and basements all over town: DOXA ESTA, DEMORS ENREGISTREMENT, SERENDIP LAB, CMPTRMTHMTCS, BRUIT DE LA PASSION, SDZ RECORDS. These people promote artists from various international DIY scenes. They are similarly the ones who introduced local characters like CHARLENE DARLING, MARIE KLOCK, FOUNE CURRY, ROSE MERCIE to the world.
From top left: Deeat Palace, Prune Becheau, Mariachi, Myako, Miley Serious, Meryll Ampe, Charlene Darling, Foune Curry, Rose Mercie, Oko DJ, Rebeka Warrior, Mary Bell.
All these girls are the ones I particularly follow and admire over here, as they are super active and talented. But they are of course part of a huge bunch of many more musicians in Paris, if we include other scenes like folk, hip hop, jazz or even metal, on which I am not focusing. Ultimately, one year has passed since the explosion of the pandemic & many new bands and projects are beginning to sprout. So, keep your ears open!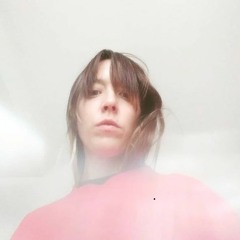 DEEAT PALACE is a musician based in Paris whose work fuses elements of techno with synthesis sounds, voices & noise.
Her debut Ep on the franco-japanese label MIND RECORDS in 2018, spattered with crunched rhythmical tracks made of percussion, burn out drones, and dark screams. Her music approach then enlarged to different musical zones such as experimental electronics, abstract music & ominous sound design.