EDA ER: ISTANBUL, THE CITY OF LONGING
Local experimental scenes introduced by our network of femxle musicians
EDA ER
ISTANBUL, THE CITY OF LONGING
I am a native of Istanbul. I was born and raised there and spent most of my life in this beautiful, multicultural city. Istanbul was the city of dynamism. When I was a teenager, I was so lucky to have the chance to encounter many different art forms by national and international artists and it shaped my personality and artistic point of view significantly.
Since 2013, the cultural scene has gone downhill under the oppression of the current political power and most of my contemporaries have chosen to move to western countries. Such mass leaving affected the cultural scene significantly.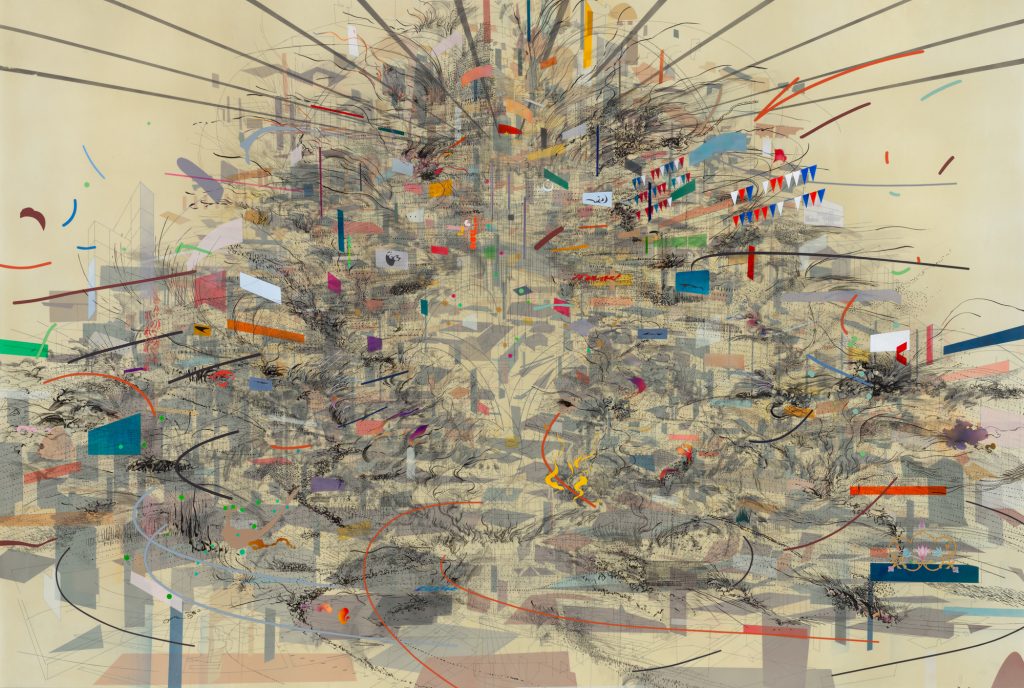 Two weeks ago, I was sitting on a bench near the sea and was thinking how I miss Istanbul. Perhaps it sounds strange but witnessing the cultural desertification was and is extremely hard. I thought about what exactly I miss terribly. Firstly, the self-censorship we developed subconsciously affected our way of making art in general. Secondly, the need for solidarity became a necessity just for talking through art to express ourselves.

Especially in the past one year and a half, in Turkey everything became more and more challenging as a result of the pandemic. The need to survive became a major factor for us in our small bubble without any support from institutions. Henceforth, I would like to present some mostly female based collectives of Istanbul, some individuals and some music venues which inspired me or which I was involved with or enjoyed to express my longing to the Istanbul I love.

The first collective that I want to introduce to you is KLANK.IST which I'm the founder and co-artistic director. Klank.ist is an Istanbul based group working on audio-visual installations and transdisciplinary music projects. Klank.ist is active in many areas including its music ensemble klank.ist ensemble, its multidisciplinary event series klank.ist impro and its research laboratory klank.ist wip. The collective gathers many artists under the same roof by curating events. The main purpose of the collective is to give a voice to what is not possible otherwise.

The second collective that I want to talk about is DADANS: a collective which aims for artistic creation, primarily using dance, cinema, theatre and performance art, as well as other disciplines. For them, the "dada" of dadans is not related to a movement that they follow, but to the "dadadadaa" sound.

The third collective is actually a band of three musicians called SAVT: an improvisation band consisting of tanbur, classical kemençe, and cello, and proposing new possibilities to the Taksim tradition by their improvisations that seeks to build its unique language by exploring beyond the tradition.

The last collective is a performance art collective which closely works with musicians and sadly after the shut down of their space in Bomonti they continue their works mobile. The name of the collective is THE CORNER IN THE WORLD. The reason I mentioned their name is because they curated many concerts for musicians and it was a valuable place for musicians who are not from the mainstream music scene. I was personally involved with them in many concerts and also as a composer for some of their productions.
Lastly, I would like to describe to you my favorite day before Covid in Istanbul.
I miss attending concerts in Karga Kadıköy where I would find an exhibition and movie screening and various concerts in a large spectrum of styles from noise to jazz.
My other favorite venues were Bina and Arka Oda where there were interesting DJ performances and electronic music concerts as well as some local indie groups.
Also it is worth checking out ITU Miam and Salt's  events and seminars.
It was extremely hard for me to give a brief insight and I have chosen some musicians and artists who I believe represent the alternative soul of Istanbul. There are many great musicians and places that are worth mentioning but I chose to write about those who give me the "longing" feeling.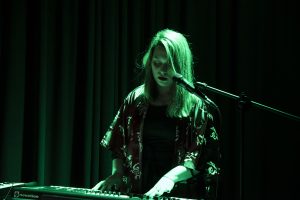 Eda Er is a composer, sound artist and singer who essentially explores the potential of physicality and narrativity in music by combining different fields of art in her works. She is mostly interested in producing works that aim to interact with the human body and manipulate the perception of unintentional physicality in order to make the audience engage with the creation of the work in real-time. She enjoys collaborating with dancers, actors, visual artists and improvising with electronics and voice.
She is the co-founder and artistic director of Klank.ist and she regularly performs with her music duo Esse, with Klank.ist Ensemble and with her music-dance duo The Prufrock as a singer and electronic musician.