LINH HA: HANOI'S UNDERCURRENTS
Local experimental scenes introduced by our network of fem人le musicians
LINH HA
HANOI'S UNDERCURRENTS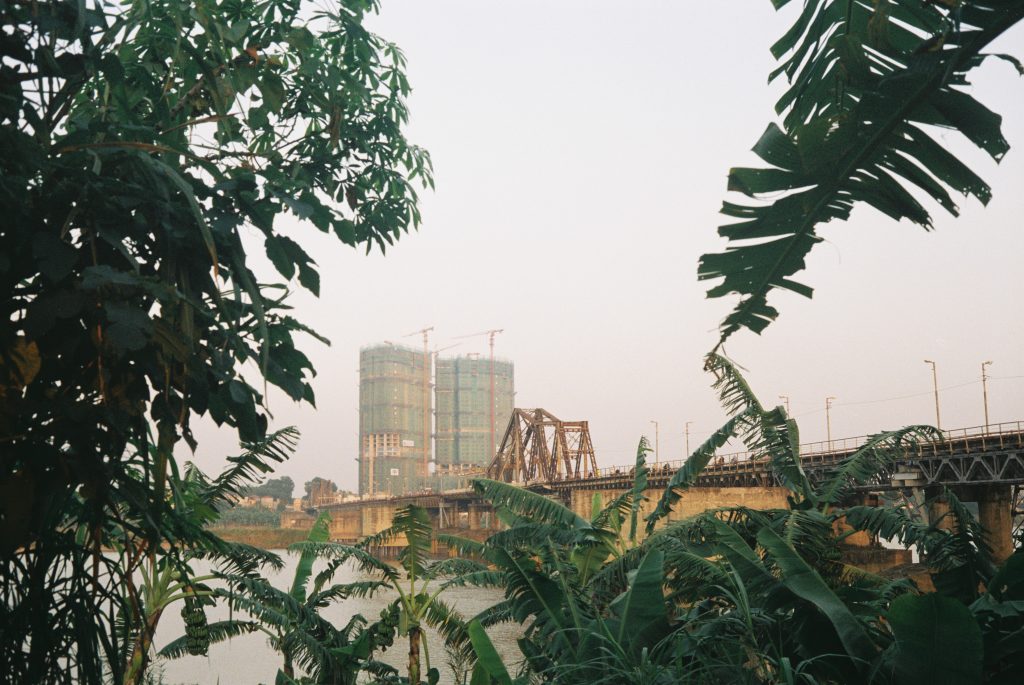 Here is a mixtape of tracks selected by Linh Ha among Hanoi's underground Hanoise musicians.
Enjoy it while reading the article (track list at the bottom)
I came to Hanoi in 1994 as a small child from Berlin. It was a huge shock to my young mind. Eight years before that, the government just ended the challenging "subsidy period". Life was tough then, but lots changed drastically. 27 years after đổi mới reform era, Hanoi has experienced an immense transformation: on the streets of Hanoi, you can see an old French building converted into a phở joint or Hanoi's elderly generation, who lived through war and hardship, surrounded by Porsches and BMWs and big shopping malls. It's a complex place – probably the best and the worst of Vietnam – dank and dirty, but so charming and magnetic. Hanoi is a city of changes – but through all the ups and downs, the city remains home to so much creativity and culture.
Although Vietnam is a patriarchal society, like most east Asian countries women are strong and significant figures in all facets of the community. From street food stalls, to households, to local businesses, to international firms – the face most see may be male, but almost always behind the scenes a powerful woman is making important decisions.
This quiet, unassuming strength influences all Vietnamese. In contemporary spaces and artistic circles this power is filtering down and enabling women in all disciplines to seek their own platform to express themselves. I'd like to share with you some of the names that bring out that feminine strength and represent it in the experimental art community in Hanoi.

I first encountered the alternative scene in Hanoi at Zone 9 in 2013. It was probably the most exciting development of the city – it came at a time when we all hungered for a space that could nurture young and local creativity. In its short life, this space had shown people how vibrant the art and cultural scene of Hanoi could be. It was very inspiring for a lot of those who had the opportunity to experience it and definitely created important momentum for the community. Other important spaces that host alternative arts are Nha San Studio (sadly, inactive), DeN (sadly, closed), Heritage Space, REC Room (not active), Hanoi Social Club and Manzi.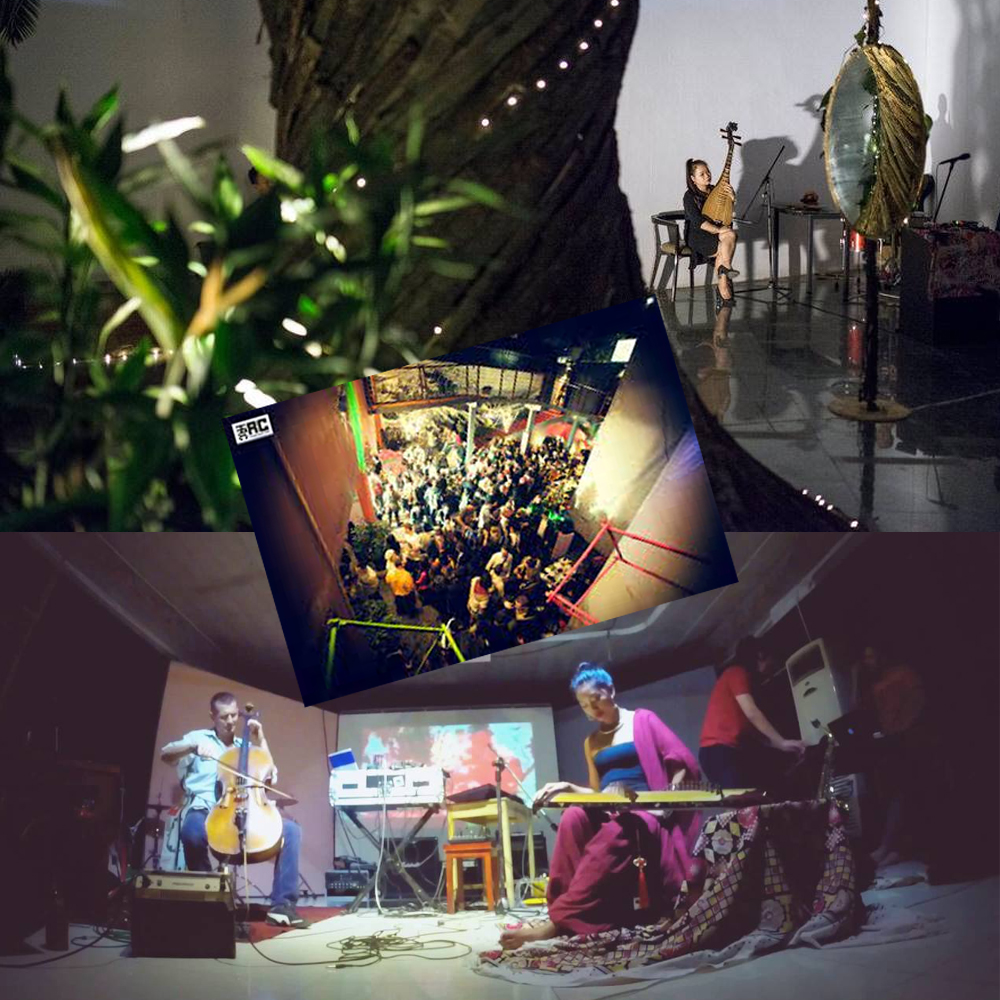 I started to participate in the alternative music community of Hanoi in 2016. Back then, the experimental scene was young and had been gradually growing for about two decades. There was hope in the air that the next generation of art-makers could bring freshness and still be attentive to both the historical context and the current situation of the society and the balance between the two. It was still a significant challenge to create an alternative music community, as there has never been an official source of funding or support, and space has been very limited for local experimental and contemporary musicians to exchange and grow.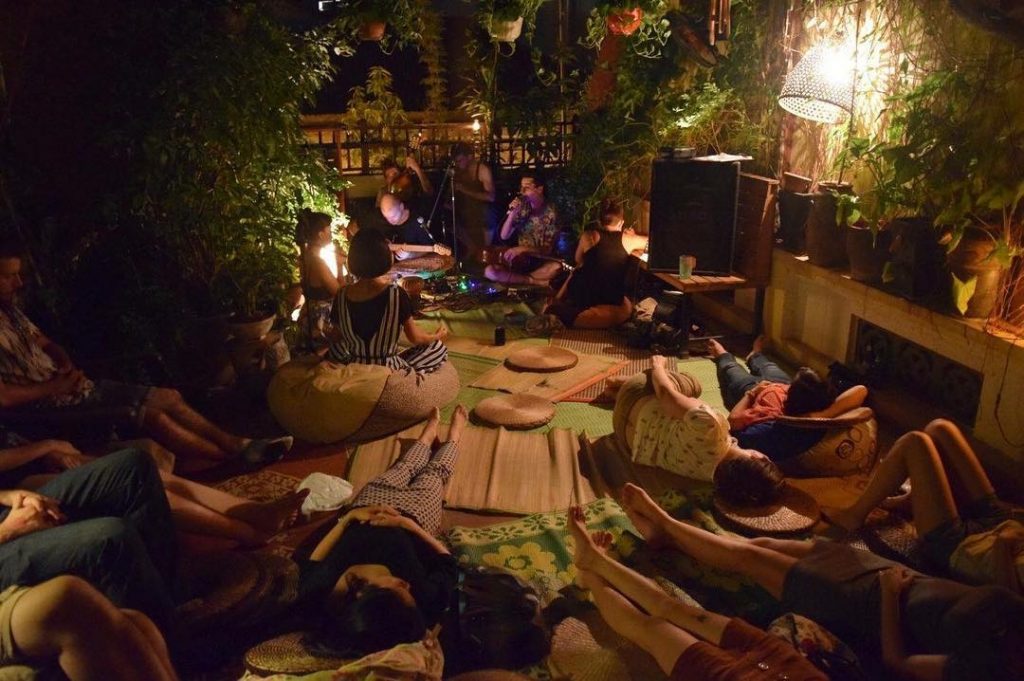 It was a very difficult task to give a brief insight into the Hanoi underground scene. There are many more amazing artists worth mentioning but I have chosen the artists who I thought to represent the female force in the scene – the Hanoi undercurrents, fragile but consistent, which come and go as the sông Hồng (red river) ebbs and flows, but creativity lives on and stays alive.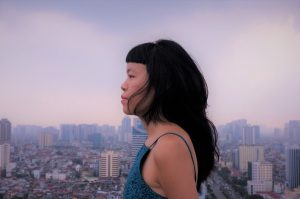 Linh Hà is a Hanoian independent art practitioner focusing on sound art, live performing and sonic story-telling. With each performance she invites the audience to experience a sonic, emotional journey and calls for engagement and reflection on social and environmental challenges with topics like environmental appreciation, collective memory, nonhuman/human relations, ethical values – also – the present, hence the stage name LinhHafornow.