SCARLETT ROSE: THOUGHTS ON TORONTO'S DIY SCENE AND A LOOK BACK IN TIME
Local experimental scenes introduced by our network of fem人le musicians
SCARLETT ROSE
THOUGHTS ON TORONTO'S DIY SCENE AND A LOOK BACK IN TIME
I grew up in downtown Toronto in 1993, so my city has changed a lot. These days I find myself craving the old city; smoking in the Bloor Cinema, going to a casual unhinged show at the sterling lofts, lingering around the alley beside double double land… Funny, the moments that music creates between it happening are the ones that I think of most.
Like many I believe inflation and the loss of space has led artists feeling the need to be more commercially accessible than ever. And with that, the sound and pulse of a city changes. As many new clubs come in, there are many more I loved that have departed. I particularly miss my old studio and momentary venue, 20,000 Roses; a space in the back of an old warehouse at Dufferin and Queen.
Half the fun was finding the unit in the maze of the warehouse. When you arrived there would be a large L shaped bar, a demonic yet seductive smoking room lit in red, and a rather large dance floor sparking with energy. DJ's, bands, my friends on sound, bar, door and security. Some acts included Ice Cream, Odonis Odonis, Cindy Lee, Freak Heat Waves and Scott Hardware.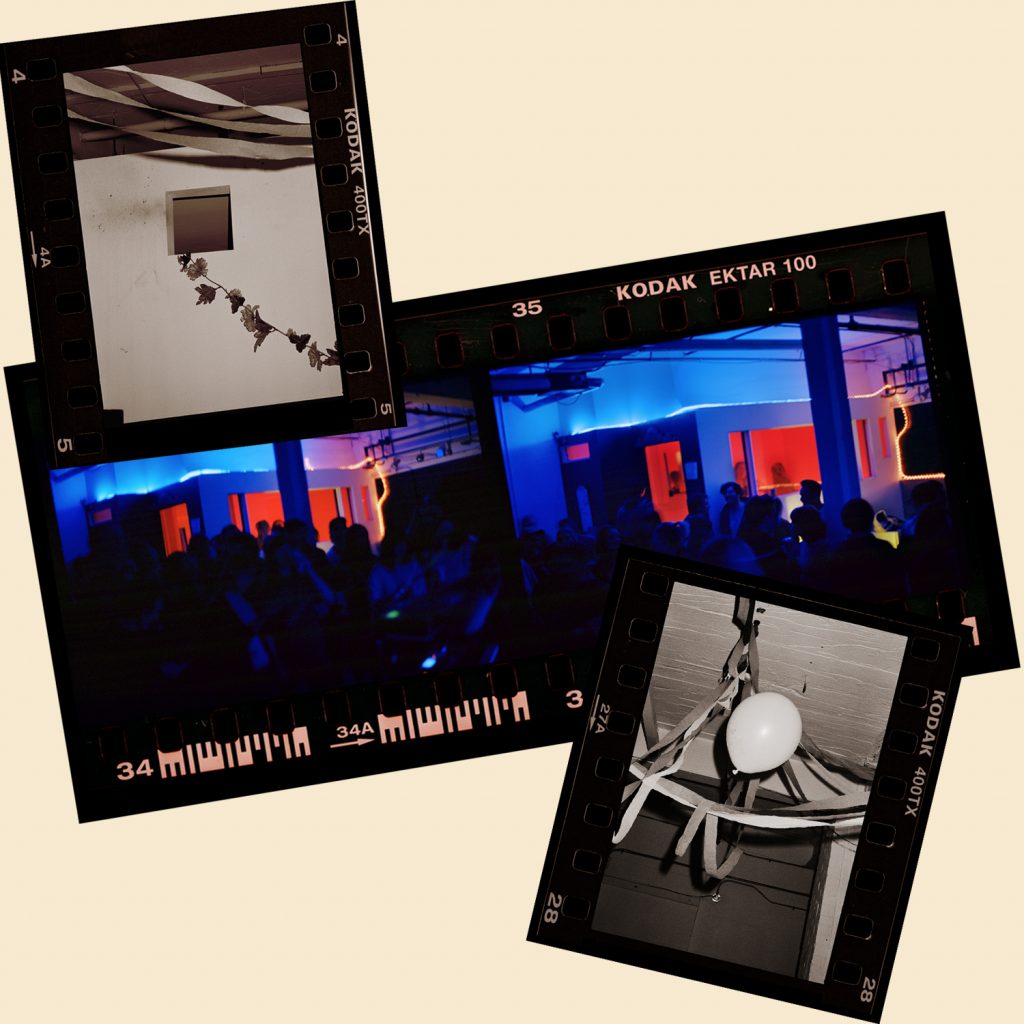 I believe throwing shows and parties is almost like being a chemist; you play and experiment with various elements hoping to create something unique. I also believe there is a supernatural third ingredient that happens between people when they share art in a fun, happy, safe feeling space together. Speaking only to myself, I feel that has become rare around Toronto. Everything now is built differently because it has to be.
There is no place where safety is absolute, it all just comes down to the people that surround you. As a teenager with older friends, I was lucky to experience spaces where people had my back if anything bad were to happen, and that is the energy we intended to create – that you could truly get lost, unwind all night and dance till morning in the company of (mostly) good people without a care. Creating and curating a space for my friends to be together, embrace one another and watch the chemistry unfold was a moment that gave me immense gratitude.
That building, 442 Dufferin, was torn down and condos were immediately built up. I was still getting my stuff out by the time they were taking it apart.

With all this said…

Fun still happens, it just takes more strategy and moving parts to dodge the rules. There are clever hard working people making a DIY moment happen here, you may just have to go a little further out for it. Vibrant dance music in basements, warehouses, piers or ravines. If anything I would say that scene is truly flourishing at the moment – energetically and with great organization. My favourite live group to see in Toronto these days is Slash / Need. They are a mix of raw, gritty and fun performance art that flirts you into its spell.
I once heard someone say that you can sit back and watch a show, or you can contribute to it. I believe the best live shows are ones that you feel invested in and it's understood that you are a part of something bigger than yourself. Some would call this a phenomenon. It's almost as if your presence as a group (few or many) is one you will only ever experience together for this moment, and it's your role to build it together. Personally I believe this to be the closest thing to magic and how culture is created; it's the very essence of life orchestrated and personified before your eyes. You must be willing to build it if you'd like to live inside of it.

All the artists I listed below I go see often, there is just not enough time to write up how amazing each and every one of them are. I also have had the pleasure of playing and recording with many of them on my upcoming album such as Lukas Cheung & Daniel Monkman (Mother Tongues, Zoon), Jordan Sosesnky & Richard Gibson (John Denver Airport Conspiracy), Bri Salmena & Duncan Hay Jennings (Gods Mom, Orville Peck), Andrew Matthews (Gods Mom, Dime Lifters) Simone TB (Tropics, Darlene Shrugg, every band you've ever liked etc) + many many more.

Here is a mix of some new and old music from artists around here I love.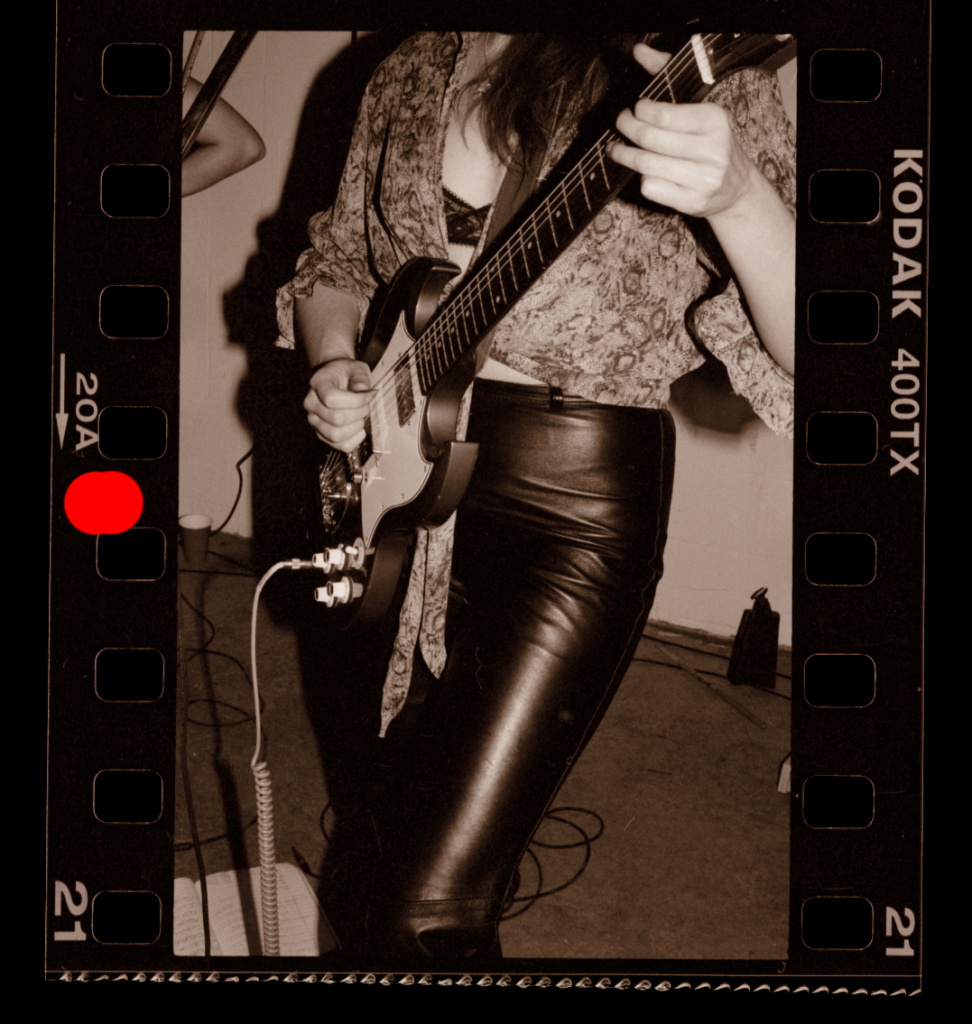 A great local radio station: FSR.LIVE

Too much great music for one mix, so here are more artists to check out:
All photos by Andrew McGill. 442 Dufferin, aka 20,000 Roses.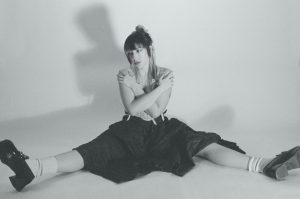 Scarlett Rose is a musician and visual creative who has been producing and playing live extensively throughout North America and Europe for the past decade, at times in Cindy Lee or backing up friends like Tess Parks and Bria Salmena of Orville Peck. She has opened the stage for Deerhunter, The Fuzz, Kim Gordon's Body/Head, Wire, Clinic, toured with Built To Spill, Metz, Preoccupations and many others. These shows have included festivals such as Drill Festival in Leeds, SXSW, NXNE, Sled Island, Halifax Explosion, Treefort fest and Vancouver Psych Fest. Her music has also been featured in various national and international cinema.
Over the past few years she began writing music for bagpipes and organ to play with her dad while he was undergoing cancer treatment, developing a sound somewhere between ancient and new. Expect eerie girl group harmonies, deep, driven organs and duelling guitar solos. She aims to orchestrate a new world in which darkness is as natural as light and obscurity is celebrated. She is currently living in Toronto finishing up her first full-length album.