SIKSA: POLAND – OUR RAP + OUR PUNK + OUR ROOTS + OUR HISTORY
Local experimental scenes introduced by our network of fem人le musicians
SIKSA
POLAND – OUR RAP + OUR PUNK + OUR ROOTS + OUR HISTORY
Hi, we are SIKSA and we are from Poland.
We are a weird duo with Alex on voice and Buri on bass guitar: a little bit of punk, a pinch of performance, a spoon of noise.
But we don't want to speak about ourselves. We want to use this place to introduce you to a few examples of female music in Poland through some words and a mixtape. From present to past, in search of our identity. From old school rap to blues/hard rock classics. All female-fronted.
Enjoy.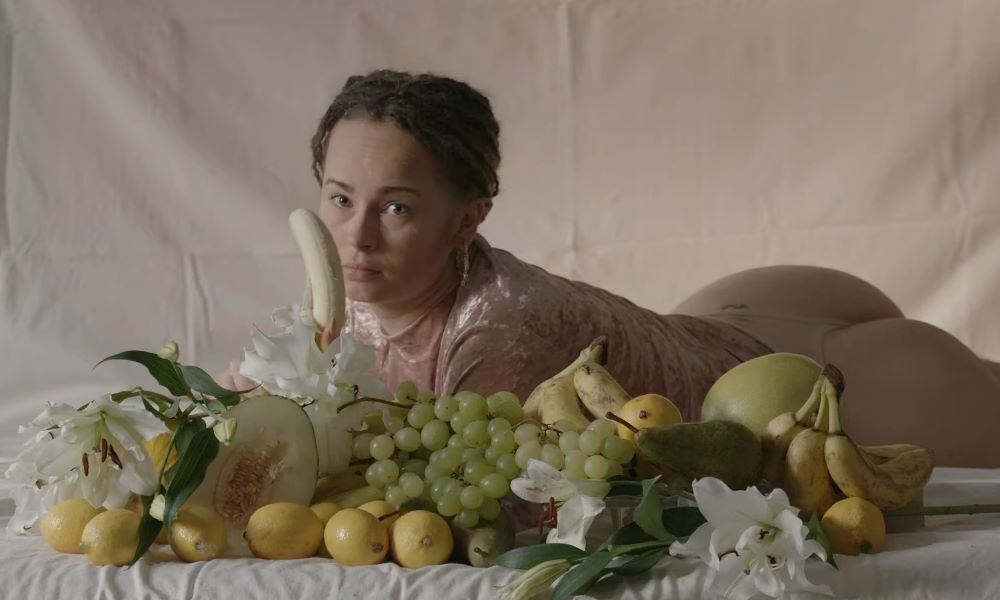 OUR RAP
Recently a lot of Polish music critics suddenly noticed a "big change" in the female rap scene. Duh! But in fact such very young girls like Young Leosia, Oliwka Brazil and Dziarma took Polish rap to a totally new level, one full of joy, and self-confidently gave popular songs to the audience. And they don't play in "boys-rap-game".
Funny and unpretentious Young Leosia is probably the number one in Poland in this regard and you can hear her EP playing from any car or at every party. But we chose to play something less mainstream: Ryfa Ri and 3Y GUN KARA.
"GRO$$-POL" banger by Ryfa Ri & Panama is a body positive hymn by one of the most talented rap singers nowadays. Ryfa Ri is part of the huge and influential group WCK collective and a talented dancer who knows everything about the rap scene. Check "GRO$$-POL" also on YouTube with a great video by the Gwiazdy collective.
"Stereo Typy" by 3Y GUN KARA is a more old school track with a brutal aesthetic, but the topic is quite similar to "GRO$$-POL": fighting stereotypes about girls in the rap scene. Kara is a totally badass from Krakow, and believe us you don't want to mess with her – especially with her awesome skills.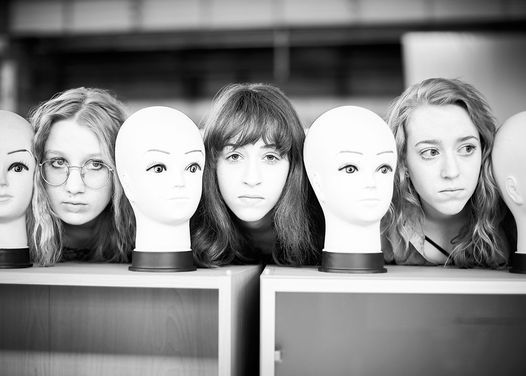 OUR PUNK
Since girls are quite present and rooted in our Polish hardcore/punk scene, we wanna take you to the more indie-jazzy regions of our punk scene, less canonical and more inspiring.
The band Utrata Skład unfortunately don't play anymore but you can find some of their records online. Broken and funny melodies with a cheeky jazzy touch and the fantastic voice of Magda Dubrowska.
We had the pleasure to work with Magda on the theatre play "About the Deeds that Destroy the Story" and she's a diamond in our independent scene, as a singer, songwriter, musician and person. You can hear her in her new project called NANGA.
Then there is Szklane Oczy, a fantastic trio from Silesia that we believe will become one of the most important Polish bands in the near future. Original garage rock with fantastic melodies and voice and totally weird and poetic lyrics.
Wait for their debut LP for Antena Krzyku label, it will be a blast.
Mala Herba (pic by Ksenia_Yurkova) – Żywizna
OUR ROOTS
We are not from nowhere and we know it. We do have traditions that aren't tied to oppression; they could be a source of strength and identity and still have nothing to do with nationalism and xenophobia.
Mala Herba, a Polish artist based in Vienna, released the album "Demonologia" where club/synth beats meet witchcraft, ritual and Satan (which is our friend obviously).
On a more traditional side there's Żywizna, an amazing duo by guitarist Raphael Rogiński and 80 years old Genowefa Lenarcik. Żywizna performs music from the Kurpie region with a magical contemporary touch, where a lot of traditions mix together but everything is clear and refined
Singer Genowefa Lenarcik is the daughter of legendary Stanisław Brzozowy, a famous caretaker of Kurpian folk. She brings back our common memory of those beautiful lyrics and melodies, which unfortunately are almost gone from Poland. When we grew up, we wanted to be like Genowefa Lenarcik.

Ewa Demarczyk – Mira Kubasińska & Breakout
OUR HISTORY
When you look at Polish music history with a contemporary, affectionate gaze you will see things in a totally different way. Your gaze can free art from old narratives. And as SIKSA we often do that in our "artistic practice".
Ewa Demarczyk is the greatest Polish diva of the XX century; during her career she sang all over the world. Her song "Taki pejzaż" ("Such a landscape") is one of the most important Polish compositions and it keeps coming back from time to time in other contexts. But let's be clear, only the original performance is the "holy grail" of Polish music.
Ewa Demarczyk has been a huge inspiration for us, especially for our "Murmur of the heart" live set. The story of her life is fantastic: at the beginning of the XXI century she disappeared from public life and no one knows what happened to her. Is she living abroad? Is she dead? Almost 20 years without any sign of life, without live performances – just peace. Unfortunately in 2020 confirmed information about her death leaked out to the public.
We close with "Wielki ogień" by Mira Kubasińska & Breakout, a huge composition from 1973. In the Polish context it's considered to be blues-rock music but why don't we listen to it having Krautrock or psychedelic rock in mind? It's bigger than the genre. Enjoy!

TRACKLIST:
Ryfa Ri & Panama – GRO$$-POL
3Y GUN KARA – Stereo Typy
Utrata Skład – Wakacje
Szklane Oczy – Łzy
Mala Herba – Kupały
Żywizna – Ceranecka
Ewa demarczyk – Taki pejzaż
Mira Kubasińska & Breakout – Wielki Ogień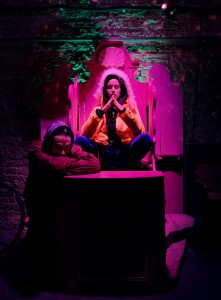 Siksa is a Polish slang word for a naive and sexually attractive young woman. It is also the band name adopted by two artists — spoken word poet and punk singer Alex Freixeit and bassist Buri — who have become adept at making certain sections of society uncomfortable. Siksa duo is the most divisive Polish artist in recent memory, whose radical and brutally honest performances are smashing the patriarchy one gig at a time. Coming from punk, literary and theatre backgrounds, Siksa shows dissect the European consciousness. To quote her own words, she's a girl on a mission.