NETTNETT TAKE-OVER * JUDITH HAMANN
NETTNETT RADIO TAKEOVER
A REINTERPRETATION OF FLORILEGIO BY NNR GUERRILLA RADIO MAKERS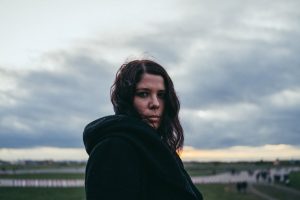 Judith Hamann is a cellist/performer/organizer from Narrm/Melbourne, in so-called Australia, currently washed up in Berlin. She/they make experimental work for performance and recordings, using cello, field recordings, feedback, and electronics. Judith formerly lived in Barrio Logan, San Diego for several years and pines for the desert and the sea.
Judith Hamann is the curator of MOSS GATHER STONE, a nettnett radio program made of dusky mixes of songs/ambient/experimental/sounds and focussing on experimental sound making which 'thinks-with-its-making': embodied, exploratory, sympoietic, and auto-ethnographic sound practices as a process of rethinking and remaking social and sonic spaces.

As a special Ohrwurm mixtape edition, join us and listen to Moss gather stone second episode: all about winter and loss and different ways we might make chords and leaving in all the bumps and creaks of their making, about some debuts, about drift and diy instruments (physical or virtual).