AMIRTHA KIDAMBI: FOR MY FRIEND AND COMRADE JAIMIE BRANCH (1983-2022)
ZUIHITSU
QUIRKY THOUGHTS COLLECTION
Essays, personal stories and curiosities from our guest fem人le contributors
AMIRTHA KIDAMBI: FOR MY FRIEND AND COMRADE JAIMIE BRANCH (1983-2022)
In August 2022, the creative music community and the world at large lost the inimitable trumpet player, improviser and composer jaimie branch. This was a personal loss for me as jaimie was a dear friend of mine, who I came up with in New York. I remember jaimie's official arrival in Brooklyn around 2015, though I had seen her play before when she would come through the city. Her move to Brooklyn was impactful, because jaimie was a mover and a shaker. It is fairly unusual that someone new to a music scene lands and boldly starts organizing and community building, and she was doing it before her feet even touched the ground. jaimie immediately found a place to host an improvised music series at a bar in Greenpoint called Manhattan Inn, which had a backroom with a decent piano and good sound. It was a special spot during that period, with the performers setup in the middle of the room and audience in the round, at candlelit tables. She also typically worked sound for all the shows she hosted, to enable her to give the maximum amount of money to the artists she booked. During this period, I remember seeing her play with her own groups as well, including the very first Chicago iteration of Fly or Die. I remember that night vividly, struck by her forceful clarion sound (partly owing to playing in Mariachi bands) and her unique grooving tunes. We became fast friends (I don't remember when it happened, because it felt that way from the minute we met), immediately playing and improvising together. We had a short lived quartet utilizing each member's compositional ideas, dissolving because of some internal drama (not between her and I). jaimie didn't suffer fools, and if someone in the scene or community didn't act right, she was a bulldog who would fight if it meant defending the people she loved and cared about.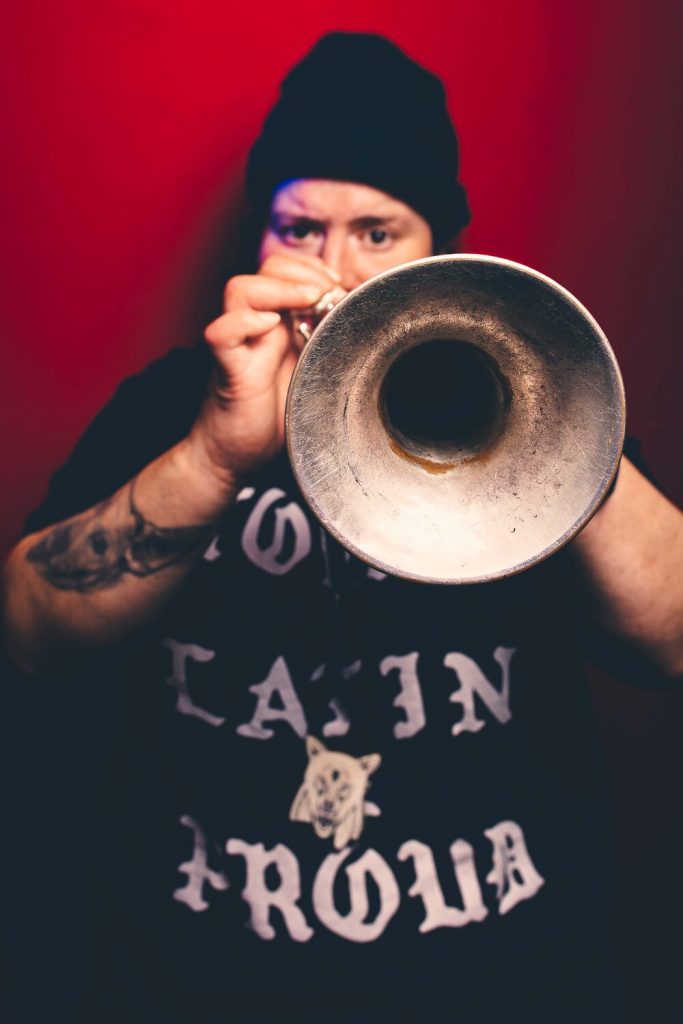 Of the many things jaimie and I bonded over (stand-up comedy, politics, our kid upbringings), we were particularly aligned as new female bandleaders, who were interested in music as a vehicle for social change. My band Elder Ones and jaimie's Fly or Die formed around the same time, both with a political bent, with our first album in 2016 and Fly or Die's in 2017. The current Elder Ones line-up features core jaimie collaborators Jason Nazary of Anteloper and Lester St. Louis of Fly or Die. We were comrades, fighting together side-by-side, with shared values and goals. jaimie was also a constant advocate for me and my band. Over the years, we had so many conversations about bandleading, improvising and composing. I was heartened to see we had the same method of handwriting charts and literally cutting and taping them together in a kind of motley arts and craft style of editing. We shared contacts and helped each other in any way we could. She often wrote hype introduction emails to promoters and agents on my behalf, usually with a title like "YOOOO AMIRTHA IS DOPE!". She was always the number one supporter of her friends, never failing to send an email or a text on someone's behalf.

I realized recently she actually booked the very first Elder Ones show in 2015, before the band even had a name. The show was at Manhattan Inn featuring "Amirtha Kidambi Quartet", Jessica Pavone solo and dear mutual friend of mine and jaimie's named Ellen O, who tragically died by suicide in 2019. Ellen's death brought us even closer together over the last few years. It's crushing to remember the day after Ellen's death, gathering at a friend's place with jaimie and a small circle of friends. So many in that same circle were there for the day after gathering for jaimie. In such a small community, it is shocking to think about how many losses we've encountered in a short span. These losses aren't coincidental and reveal deep systemic issues of being an artist in late capitalism, in a culture that does not value us. In February 2021, another mutual friend of ours died of a fentanyl overdose. I called jaimie while she was on tour to tell her the news and asked if we could talk about her struggles candidly when we were both home. We never really got deep into conversation about her addiction before, because it had always seemed like past tense. She was so good at taking care of everyone around her and hiding her own pain. jaimie was open about the darkness she felt during the pandemic, of not being able to play and dealing with deep bouts of depression. She was actively seeking help this year, as I'm sure she did cyclically over the last several. I tried my best to support her in any way that I could. I know every close friend of jaimie's tried to help her in one way or another. I know that when she passed, we all thought that we should have done more. I know that what she wanted more than anything was to keep living and make music, but some of these forces and systems are so much bigger than any of us.

I've been to Red Hook a few times since she passed, the neighborhood where she lived with her dogs (first Patton, then Kuma) in a building that she filled with musicians and friends (Luke Stewart, Chris Pitsiokis, Samantha Riott and many others). We spent days on the roof playing music or hanging out, hours walking around the neighborhood with her dog, days and nights at the Record Shop, where she would sometimes DJ, while everyone in the neighborhood would greet her like she was the mayor. Being there now, it feels all too quiet. I half expect to hear her trumpet on the air, wafting from her rooftop. Her persona was so much larger than life, that her absence has left an even larger gaping hole. jaimie was the absolute most present person I've ever known. If you spent time with her, she was focused on you and the moment you were having together. She played the same way, with a generosity and fearlessness that we are lucky to have witnessed and experienced. I take some comfort in imagining her somewhere playing with Pharoah and our friend Ellen, flocking up and flying with birds. jaimie forever changed the way I listen, play and think about music and her courage to speak out is a model for me. I'll do my best to carry it all forward and I know she'll be part of me, the music and our community forever. 

breezy4eva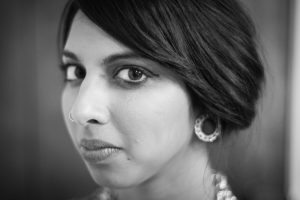 Amirtha Kidambi is invested in the creation and performance of subversive music, from free improvisation and avant-jazz, to experimental bands and new music. She is an Indian American woman, composer, improviser, educator, activist and organizer, informed by anti-racism, intersectional feminism, decolonization and anti-capitalism. As a bandleader, she is the creative force behind Elder Ones, receiving critical praise from the New York Times, Pitchfork, Downbeat, Wire Magazine and other publications. Kidambi has topped the categories of "Rising Star Vocalist", "Rising Star Composer" and "Rising Star Jazz Group" in the Downbeat Critics Poll. She is currently active in several improvising duos with bassist Luke Stewart, guitarist Matteo Liberatore, Neti-Neti with percussionist Matt Evans, and Angels & Demons based on the poetry of Sun Ra, with alto saxophonist Darius Jones. Kidambi is a key collaborator in Mary Halvorson's latest sextet Code Girl, in various collaborations with William Parker and has worked closely with the late Muhal Richard Abrams and the late Robert Ashley. As a composer, she has been commissioned by the Dither Ensemble and written music for the films of Suneil Sanzgiri. As an improviser she has performed with luminaries including Tyshawn Sorey, Hamid Drake, Ingrid Laubrock, Maria Grand, Matana Roberts, Fay Victor and many others. She has performed and presented her music in the U.S. and internationally at Carnegie Hall, Kennedy Center, The Kitchen, Pioneer Works, Whitney Museum, Bang on a Can Longplay Festival, Berlin Jazzfest, OUT.FEST, Skaņu Mežs, Coastal Jazz Vancouver, and various DIY and punk spaces. Her records can be found on labels including Northern Spy, Astral Spirits, Tripticks Tapes, Dinzu Artefacts and more. Kidambi has received grants from the Jerome Foundation, NYFA/NYSCA, Asian Cultural Council and participated in artist residencies at EMPAC, Bemis Center, Roulette, Western Front, Pioneer Works and Bucareli 69 in Mexico City.