ELYSE TABET & SARAH HUNEIDI: SOUND PRODUCTION IN A TECTONIC ENVIRONMENT
ZUIHITSU
QUIRKY THOUGHTS COLLECTION
Essays, personal stories and curiosities from our guest fem人le contributors
ELYSE TABET & SARAH HUNEIDI : SOUND PRODUCTION IN A TECTONIC ENVIRONMENT
We who call Lebanon home have experienced rapid and drastic changes to our environment since October 2019.
Every few months, sometimes even every few weeks or days, we've found ourselves compelled to navigate uncanny territory – from the uprising, to the lockdown, to episodes of violence, mass displacement, and eventually, a near-total collapse of resources, including electricity.
In lieu of this, we offer a conversation with some of Beirut's experimental musicians about the overlap of space, context, and mental states in regards to their craft in a rapidly shifting environment.
To go along with reading, here is a mixtape from the artists (tracklist at the bottom).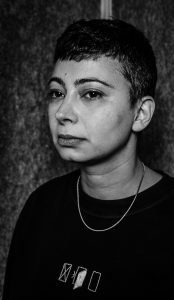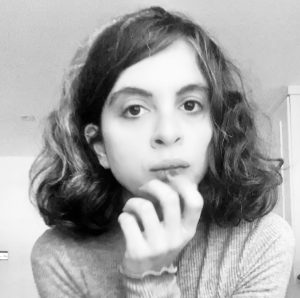 Elyse Tabet works in audio-visual, combining recorded and synthesized sound and processing in daws and samplers to produce electronic music. Her sound focuses on textures and draws from noise pop, musique concrete, ambient, industrial, electronica, dub, and garage beats.

Sarah Huneidi is a writer and editor. She also experiments with digital visual and ambient sound production and editing In 2018, she co-founded Barakunan, an experimental publisher and media collective, where she acts as managing editor and content creator.