NETTNETT TAKE-OVER * ANNA VILLALPANDO: SOLO PUEDES DECONSTRUIR LE QUE AMAZ, BEBÉ
NETTNETT RADIO TAKEOVER
A REINTERPRETATION OF FLORILEGIO BY NNR GUERRILLA RADIO MAKERS
ANNA VILLALPANDO: SOLO PUEDES DECONSTRUIR LE QUE AMAZ, BEBÉ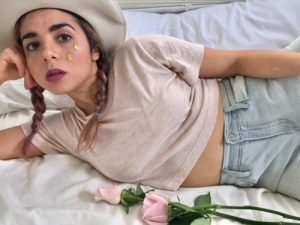 Tijuana's own Annie lives the south of the north and the north of the south simultaneously. She does a lot of things, but her favorite one is to talk.

Anna Villalpando is the curator of SOLO PUEDES DECONSTRUIR LE QUE AMAZ, BEBÉ, a nettnett radio program to keep each other company while deconstructing what makes us who we are.

As a special Pochemuchka edition, here is the first episode (in Spanish).