NETTNETT TAKE-OVER * DYSCX: SICK SPELL
NETTNETT RADIO TAKEOVER
A REINTERPRETATION OF FLORILEGIO BY NNR GUERRILLA RADIO MAKERS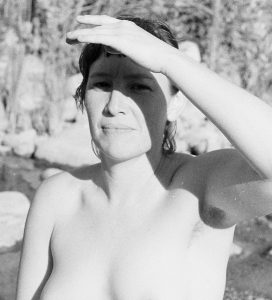 DYSCX (Thea Mora). LA native, born 35 years ago, drawn to working through and with all mediums of collage, including but not limited to the elements of the past, present and maybe-future: life, spirit, sound, reality, humor, paper, fabric, body. Through this work she intends to accommodate new realities, honor the eternal circular spectrum, respect the paradox, palpate the marbled nature of coexistence, and refuse mutual exclusivity. Exhibited here is sound, reality, spirit, and humor.

DYSCX is the curator of SICK SPELL, a nettnett radio program of pseudo-compositions-cum-unlikely friendships in this steady stream of existential mashups..

As a special audio-collage Zuithisu edition, join us and listen Sick spell first episode.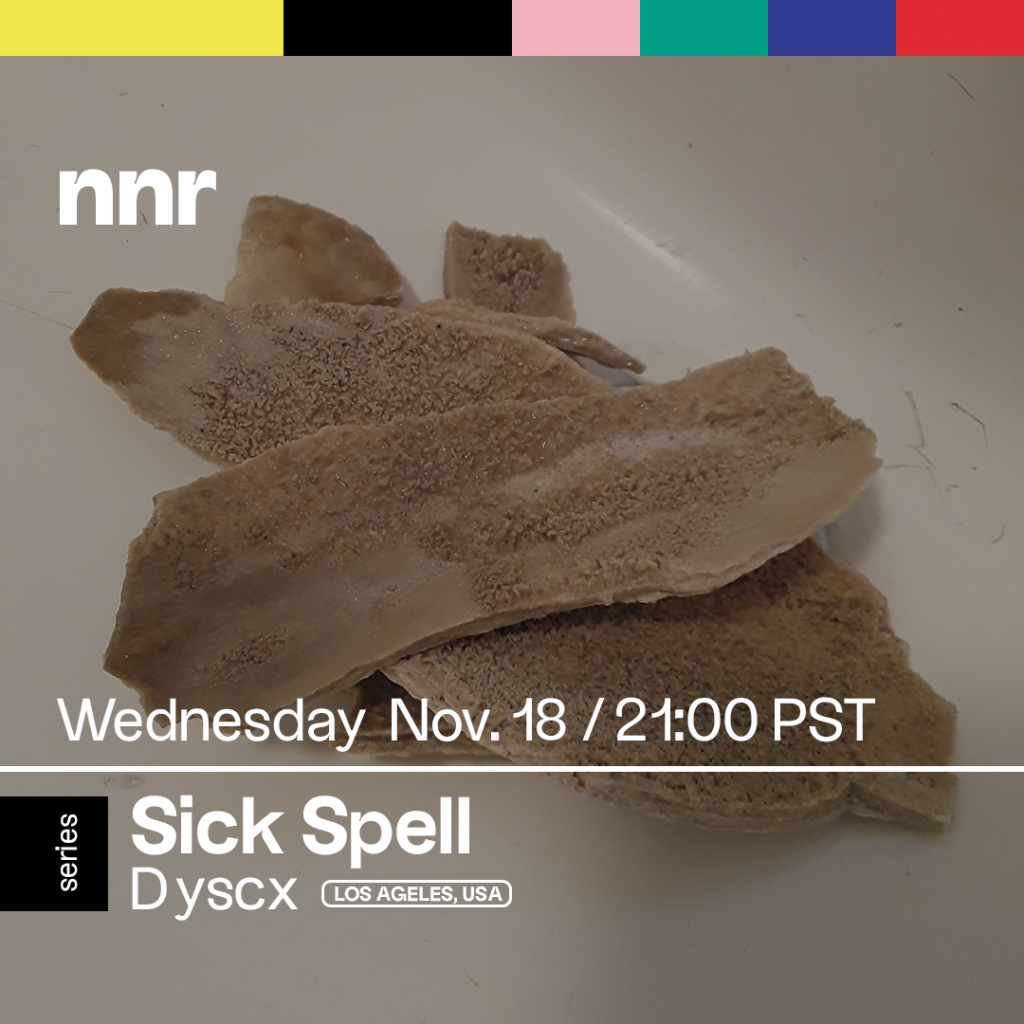 GREETING LUNATICS: #zombi #the voyager golden record #gang gang dance #elvira new wave theatre clip #punk destroys the family #poopdood #morbid angel #peter ivers

OKAY WITH IMPORTED CLAY: #charles ives #ducks in formation #pamela z #wolfgang press #andy stott #witches of malibu #jeff boynton #vijay benedict #antimatter #ted killian

THEY DON'T LOVE ME: #cheese migration #cold cave #into the past #am4 #eleven pond #the voyager golden record #13 fires #masanori oodachi + sotario tojima- super castlevania #danielle adair #tuxedo moon