NETTNETT TAKEOVER * LEA BACHAR: AUDIO REVOLT
NETTNETT RADIO TAKEOVER
A REINTERPRETATION OF FLORILEGIO BY NNR GUERRILLA RADIO MAKERS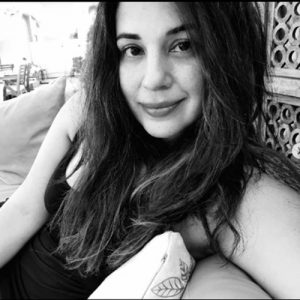 Leah Bachar (La Pánica / Child of No Nation) is a cross-sectoral artist and educator. Driven by human connection, Leah is inspired by public performance and unique, immersive situations that facilitate open arenas for creative, spontaneous collaborations that work to break down barriers between spectator and performer. Leah combines her interest in experimental theater, the written word, radio, activism, sound art, radical rituals, social experiments, and durational performances, to curate happenings where the arts and collective healing intertwine.


Lea Bachar is the curator of AUDIO REVOLT – a nettnett radio programme: a rude reflection of our surreal circumstances that mixes together juicy bites of global rhythms, rebellions, rituals, and radio, the sound dives head first into the belly of the beast only to re-emerge from the chaos in complete revolt.

In a special Zuhitsu audio-collage edition, here is Audio revolt first episode: a mix of sounds and voices from Ukraine, Africa, children conversing, Radiation stories, crashing waves, police units, New York City citizens, and the rain.