NABALAYO * KENYA: JIZINGATIE MWENYEWE
REC-ON TAKEOVER
A REINTERPRETATION OF FLORILEGIO BY REC-ON
NABALAYO * KENYA: JIZINGATIE MWENYEWE
To address the misogyny and colonialism and their undeniable link within the Kenyan context.
✜ Kenya is growing, but its women are suffering at the hands of misogyny and complacency to misogyny.
✜ Worse still people are mistakenly claiming this disease as their cultural heritage when in fact indeginous cultures before colonialism had nothing to do with this.
✜ ★

7-Nabalay0_LYRICS_jizingatie_mwenyewe_NABALAYO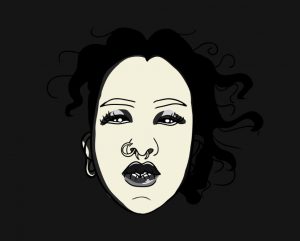 Nabalayo is a Nairobi based producer, singer- songwriter and performer; channeling indigenous Kenyan ancestral energies to create electronic music.
Her music blends ethereal soundscapes and rich local folk idioms with light airy vocals in-order to transport her audience to other realms of existence.
Her artistic practice is driven by the values of storytelling, archiving and showcasing the beauty of diversity.